President Obama's address on Tuesday reminded me of a blog I wrote on Is Life Fair. This blog is not intended to support a political agenda, yet when I watched Obama's presentation Tuesday evening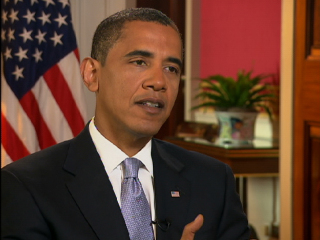 it struck me how differently I and perhaps a lot of my clients and prospects view the role of government.
You don't run your business with the intention of being fair. You run it to reward those who serve you best and help you to succeed. Our country was built on rewarding those who put forth the most effort and earn their place. Our country had to earn our freedom, and we are continuing to pay for freedom for ourselves and others with sacrifices on the battlefield. Attempts to make life fair backfire. Entitlement has a poor record of providing a success path.
With our government locked in a battle over extending the nation's debt. It's important they begin to recognize the importance of accountability. Lack of accountability is a major obstacle to business success. Businesses that succeed have developed tools and methods that ensure each employee are clear on their responsibilities. Staff needs to report and recognize at the end of each day whether or not they've met standards required and contributed to business success. Creating a Topgrading scorecard with a list of 5-7 accountabilities for each position in your business is the first step.
Let's hope our leaders can achieve a solution that will bring more accountability to our government.
Watch the comments of Sen. Marco Rubio of Florida on the Senate floor as he comments on the Obama's press conference this week. The comparison between Rubio and Obama is amazing in terms of their spirit and attitude toward America. It's about 2 1/2 minutes.
Thank to the people in Florida for electing him to the Senate! Please feel free to comment if you disagree with my views or those of Senator Rubio.