In my recent blog "Few Set the Bar At A Level" and newsletter "Make Your People Accountable" we discussed Topgrading and the importance of developing scorecards for each of your company positions. This is important to raise expectations not only for new employees but your current staff as well. A recent blog from the Sales Benchmark Index points out the value in screening for A Players by using Topgrading's Career History form with all candidates. Check out Does my initial application focus on 'A' players? to learn how the Career History form identifies potential A Players.
Topgrading is a tool to acquire A players for your business. Multipliers are leaders and managers who get two times the performance compared to Diminishers. The question for me became: Are A players Multipliers and are Multipliers A players?
Several weeks ago I had the pleasure of interviewing Jonathon Davis from Hire Better.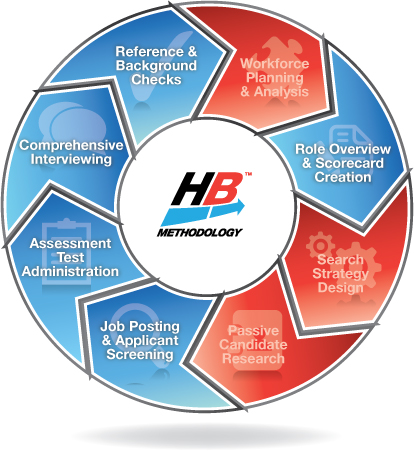 Hire Better uses Topgrading methods to find A players for businesses in the way a typical recruiting company does only they strictly use Topgrading methods to ensure your business only gets A players. Their service is unique in this way. Addition they allow you to choose the services you wish to select your A players. To learn more about Hire Better here. Or call Jonathon the next time your business is looking to hire an A player.
Last weekend I had the opportunity to dedicate a good portion of a 2-Day Four Decisions Private Rockefeller Habits Workshop to the subject of Topgrading. We also introduced the principles from the book Multipliers. The ideas for both are similar yet divergent. To people discovering Topgrading for the first time the idea is not always easy to get your arms around immediately. The definition of an A player is one who is in the top ten percent of whom you could hire for that function and compensation. It doesn't mean you'd pay them more, it means they are the top ten percent that you'd have in a position for the compensation you are providing. Think of a greeter at Wal-Mart. You're looking for the person who would perform that position in the top ten percent of what you are willing to compensate.
In my interview with Jonathon Davis I asked him whether Multipliers were A players and vice versa.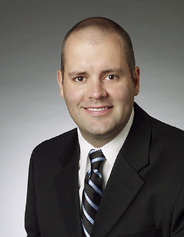 Jonathon believes all Multipliers are A players. Not all A players are multipliers. An A player can be someone making minimum wage, as long as their performance is in the top 10% of that group. You wouldn't expect to find a multiplier making a minimum wage salary. My family and I watch the Big Bang regularly together and another way to describe this is an example they had on the show this past week. A thumb is a finger, but a finger is not necessarily a thumb.
Jonathon explained that he feels Multipliers are more a look at the past, a lagging indicator. It's like most economic indicators, they tells us what's happened. I'm not sure I agree with this assessment since Multipliers make a difference in the morale of the people they engage and work with. So you'd expect a certain vibrancy in the workforce that they supervise due to their uncommon methods of leadership and management.
Jonathon pointed out that Topgrading looks at the critical aspect of self awareness. Asking questions, like, where did you fail, what did you do about it, how did you improve, and looking for success in their previous roles.
Jonathon has had the opportunity to coach NCAA sports teams so on the question of whether someone can become a Multiplier he recognized that there are something's you can't teach. In basketball you'd say you can't teach height. In baseball, you can teach a player who is 6'4" to increase his throwing velocity from 86 to 90 mph. However a player who is throwing 60 and 5'4" is going to have difficulty making significant progress and certainly won't be able to reach the 90 mph range.
When searching for A players you will recognize them by their body of work, performance levels that have always been achievement oriented. They are more self aware. I a continuing success pattern on the career history form is always a good indicator of an A player. Multipliers are A players who display this rare success pattern in leadership and management.
To sum up a Multiplier is an A player that you definitely want in a management or leadership role in your business. Recognizing the rare qualities of a Multiplier should be something you study before making your next leadership or management hire.