Last blog I promised I'd have some insights from Jonathon Davis of Hire Better on A players and Multipliers. Instead I'll have that information next week.
This past week I had the honor of working with one of my clients conducting a two day annual planning session. In the review of the past year, recognizing contributions, achievements, and what the company learned, the owner, Sat Singh, praised the team for their efforts. He commented this was the best team he's ever had in place and that all of their hearts were in the right place. It was an important acknowledgement of his team's efforts. Yet it is a critical component as we worked that day and into the next to help discover his company's Brand Promise.
His comments reminded me of a story from Strategic Learning by Willie Pietersen. I shared this story with Sat's executive team.
Deborah Adler is a graphic designer who designed a better prescription label.
That's the result on the surface, however more important is how it developed. Deb's grandmother accidently took her grandfather's medication one day. When she looked in her grandmother's medicine cabinet it was easy to see why. All the packaging was almost identical. The lettering was so small it was hard to read and even their names were easy to mistake – Helen and Herman. She soon discovered that 60% of Americans don't take their medication correctly. The number of prescriptions filled in the US equals 10 per person annually. Do that math and that comes to nearly 3 billion prescriptions a year, and lots of room for medication mishaps.
Deb went into a passionate development mode to develop a better design and clearer labeling for prescriptions. She did this while still a student at the School of Visual Arts in New York. After many late nights and different designs she completed a breakthrough design. It includes color coded neck rings for different family members, and a better layout of the essential instructions and warnings. That was just the beginning. She now needed a distribution channel. Months of determined effort finally found an avenue through the Target retail chain's pharmacy department. The design received awards from Good Housekeeping Institute and Institute for Safe Medicine. The publicity it's received put Targets pharmacy services on the map where it is providing a significant boost to its bottom line.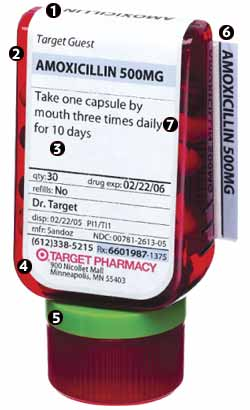 Pietersen had read about the breakthrough and invited Deborah to speak at a seminar. In the Q&A everyone asked how she became so good at design. Pietersen broke in because he felt the audience was missing the point. He asked, "How many designers in the US are just as good as you are?" She replied, hundreds and hundreds. He then asked, "What's different about you?" Adler grew serious and replied, "You know, I really love my grandmother."
The audience attending finally got it. If you genuinely care about your customers, the insights will come. Deborah's breakthrough came from her empathetic understanding of what customers like her grandmother valued most. Her design and her determination to find a pharmacy chain to adopt her design stemmed from her passion for her grandmother.
There's an array of techniques available to help you develop your Brand Promise. The most important requirement is emotional, not analytical. You have to love your customer. True empathetic connection enables you to understand the deeper needs and unspoken concerns of your customers. That insight is what leads to transforming breakthroughs like Deborah Adler.