It was before FM radio had taken the lead in listenership from AM. That's how long ago this story is. I was the sales manager for a 3000 watt FM radio station in Fond du Lac, Wisconsin. My first year as a sales manager had been difficult. We hadn't managed to meet the previous year's sales numbers and I was challenged to meet the new projections or the outcome would be back to a sales position.
Facing an ultimatum I became more committed. I decided if I was going to fail I would at least fail following my system. Instead of leaving things to chance I asked each one of my sales people to write their goals on a 3 by 5 card.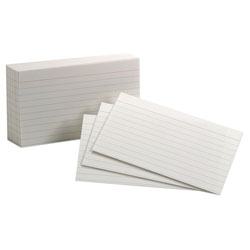 It was one of the first times I realized the power of setting short term goals. I didn't want to leave these goals to chance, so, on the reverse side of this 3 X 5 card, I asked each of my team to write down the activities it would take to reach their goals on a daily and weekly basis.
Each week I reviewed their activity goals individually with them. We'd make adjustments based on the results they were producing. If ten calls a day and $10,000 in sales presentations wasn't producing enough revenue to reach their income goals, we'd increase to 12 or 15 calls and $15 -$20K a week in presentations. Slowly their efforts increased and their outcomes coincided. The team met with me weekly for a sales meeting. We began to build a sales presentation on the benefits of radio and specifically our radio station, WFON. Each sales person had a specific step to build in the presentation and in the process of developing their portion of the presentation their confidence and energy level increased.
By the time the year was over sales increased 19%. Not an enormous increase, yet due to the inexperience of the staff [several who joined our team during the course of the year] it was a step in the right direction for me and their eventual careers in radio.
On one small 3 X 5 card these sales people held their vision for their future. It provided the daily activities they needed to accomplish each day, week and month in order to reach their objectives. Each week I would review their progress to make them accountable and reinforce their confidence, by reviewing their calls, answering their questions, and supporting them in pursuit of their dreams.
That one year had a dramatic affect on my life and my goals. Three of those four sales people eventually became sales managers as their careers evolved. One opened up his own business.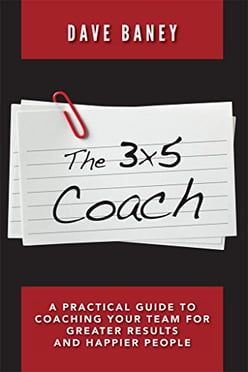 Accountability comes in all shapes and sizes. Reaching your dreams requires demanding the best of yourself and the people who surround you. It requires discipline to remain committed to the activities it takes to reach your summit.
One of my coaching partners in ScalingUp community, Dave Baney has written a book, long after this blog was first published. If you find this idea intriguing, Dave has invested a good deal of team explaining how he used a similar idea/system to achieve accountability and results in his careeer. I recommend you pick it up. It's called the 3x% coach.
There are two contrasting conditions you must conquer to achieve success in your business. Both are subtly recognized here. I'll expand upon these in my next blog. You must get both in the proper balance and absolutely demand one in order to build a winning organization.