When Paul O'Neill accepted the position of CEO for Alcoa Aluminum his first address to stock holders was not what they expected.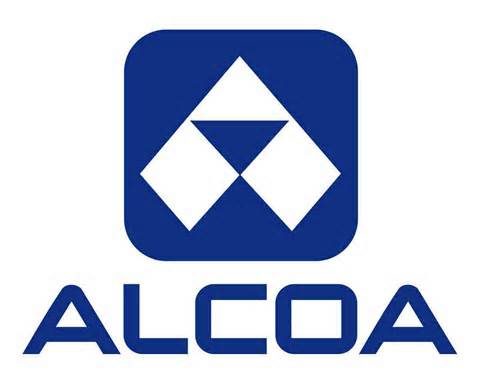 O'Neill didn't say anything about profits. He didn't mention taxes. There was no talk of "using alignment to achieve a win-win synergistic market advantage."
Instead O'Neil focused on safety, "I want to talk to you about worker safety," he said. "Every year, numerous Alcoa workers are injured so badly that they miss a day of work. Our safety record is better than the general American workforce, especially considering that our employees work with metals that are 1500 degrees and machines that can rip a man's arm off. But it's not good enough. I intend to make Alcoa the safest company in America. I intend to go for zero injuries."
In fact O'Neill's presentation so focused on safety that he closed with, "I want to point out the safety exits in this room." He gestured to the rear of the ballroom. "There's a couple of doors in the back, and in the unlikely event of a fire or other emergency, you should calmly walk out, go down the stairs to the lobby, and leave the building."
Here's how Charles Duhigg author of The Power of Habit: Why We Do What We Do in Life and Business describes the response, "Silence. The only noise was the hum of traffic through the windows. Safety? Fire exits? Was this a joke? One investor in the audience knew that O'Neill had been in Washington, D.C., during the sixties. Guy must have done a lot of drugs, he thought."
One investor charged out of the building, found a pay phone calling his twenty largest clients to say, "The board put a crazy hippie in charge and he's going to kill the company," that investor told the author. "I ordered them to sell their stock immediately, before everyone else in the room started calling their clients and telling them the same thing."
Turns out the investor would later discover, "It was literally the worst piece of advice I gave in my entire career."
The Power of Habit notes O'Neill's success: Within a year of O'Neill's speech, Alcoa's profits would hit a record high. By the time O'Neill retired in 2000, the company's annual net income was five times larger than before he arrived, and its market capitalization had risen by $27 billion. Someone who invested a million dollars in Alcoa on the day O'Neill was hired would have earned another million dollars in dividends while he headed the company, and the value of their stock would be five times bigger when he left.
All this occurred while O'Neill helped Alcoa become one of the safest companies in the world. Prior to O'Neill's arrival almost every Alcoa plant had at least one accident a week. O'Neill's safety plan provided so successful, some facilities would go years without a single employee losing a workday due to an accident.
The company's injury rate?
One-twentieth of the U.S. average.
How did O'Neill do it, especially on such a large scale?
He focused on ONE THING.
"I knew I had to transform Alcoa," O'Neill told author Charles Duhigg. "But you can't order people to change. That's not how the brain works. So I decided I was going to start by focusing on one thing. If I could start disrupting the habits around one thing, it would spread throughout the entire company."
O'Neill believed some habits have the power to start a chain reaction, changing other habits as they move through an organization.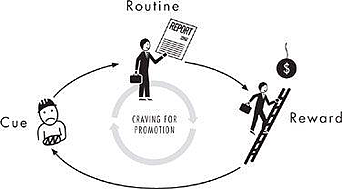 Some habits, in other words, matter more than others in remaking businesses and lives. These are "keystone habits," and they can influence how people work, eat, play, live, spend, and communicate. Keystone habits start a process that, over time, transforms everything.
With Keystone habits, success doesn't depend on getting every single thing right; instead Keystone habits rely on identifying a few key priorities and fashioning them into powerful levers.
There's much more to O'Neill's story, including his work prior in the U.S. Government before he became CEO.
Where should a would-be habit master start? Understanding keystone habits holds the answer to that question: The habits that matter most are the ones that, when they start to shift, dislodge and remake other patterns.
At a meeting with one of my customers several weeks ago he remarked about how successful their Daily Huddles were working. His comment, "I can't understand why we didn't do this years ago!"
Many of my Gazelles' Coached Customers remark about the amazing power of One Thing. They recognize how focus on One Thing achieves greater progress on it, pulling with it success on many other challenges. That's exactly what O'Neill discovered.
The One Thing focus can provide the Keystone Habit. It might be developing meeting rhythms. The same client after completing the Five Dysfunctions of a Team assessment, one leadership team member responded that his scores would have been much lower prior to our starting their daily, weekly, monthly and quarterly meeting rhythms.
Do you want to discover a Keystone Habit and create change and growth in your workplace?
You'll learn how to successfully determine your One Thing priority, develop the meeting rhythm habit, along with annual and quarterly planning at Positioning Systems Mastering the Rockefeller Habits Four Decision Workshop. Download the Mastering the Rockefeller Habits Four Decision Workshop flyer. Register to attend this event November 12th in Cedar Rapids.
We'll explore more on how this Keystone Habit created change and more efficiency at Alcoa next blog.