If you've found it challenging to find effective managers you're not alone. Recent research by Gallup points to a number of glaring issues that may make you feel better about your management hiring success rate.
Do you know your managers are responsible for 70% of your employee's engagement level?
Did you realize that only one in ten employees is qualified to be managers?
Recent research by Gallup, also found that companies fail to choose the right management candidate with the right talent for the job 82% of the time.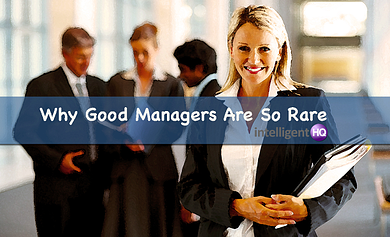 What's the biggest reason employees leave a company?
You guessed it – their manager.
It may feel like choosing a manager is like finding a needle in a haystack. When you realize that one out of ten employees are qualified to be a manager suddenly it becomes more apparent the need to be more rigid in the selection process.
Recently one of my customers decided to invest more time in evaluating their current managers. A best practice for selecting managers is Topgrading. My client reviewed the core competencies area of the Job Summary Scorecard. As we discussed here previously Topgrading's Job Summary Scorecard not only provides an excellent tool to select candidates it also provides an attractive and detailed way to evaluate your current team.
The Job Summary Scorecard offers 50 competencies to consider for any candidate or employee. It's best to narrow down that list to the essential competencies for the position. For evaluating management performance my customer has narrowed their evaluation to 34 competencies. When you examine this list perhaps you can understand why it's so challenging to find management qualified people.
Here's the 34 they're planning to use to evaluate their managers: Intelligence, Analysis Skill, Judgment/Decision Making, Strategic Skills, Pragmatism, Education, Experience, Track Record, Integrity, Resourcefulness/Initiative, Organizational Planning, Excellence, Self-Awareness/Feedback, Customer Focus, Team Player, Assertiveness, Communication Oral, Communication Written, Political Savvy, Persuasion, Select A Players, Training/ Development/ Coaching, Goal Setting, Empowerment, Performance Management, Redeploying B/C Players, Diversity, Team Builder, Running Meetings, Inspiring Followership, Energy/Drive, Enthusiasm/Passion, Ambition, Tenacity.
Who of you wouldn't want a manager who possessed all these to the highest score (1) on your management and leadership team?
Finding leaders and managers requires doing your homework and being specific about what the management position requires. Hiring someone who is doing a good to excellent job in the tactical position to manage people who do that job often leads to poor if not disastrous results. Just because they can do the job well doesn't mean they can manage people to do the job as well as they could. My first position as a sales manager was almost ruinous to my career. I plan to outline some of the learning experience I had in this month's newsletter on Tuesday.
The point of this is simply to remind you how important it is to choose the right person. The Gallup article Why Great Managers Are So Rare points out: It's important to note that another two in 10 people exhibit some characteristics of basic managerial talent and can function at a high level if their company invests in coaching and developmental plans for them. In studying managerial talent in supervisory roles compared with the general population, we find that organizations have learned how to slightly improve the odds of finding talented managers. Nearly one in five (18%) of those currently in management roles demonstrate a high level of talent for managing others, while another two in 10 show a basic talent for it. Combined, they contribute about 48% higher profit to their companies than average managers do.
Here's the solution: First be aware of the challenge you face finding a good manager and leader. Be aware of the ratios and statistics for failing when you look for someone to lead your team. This alone should make you more rigorous and selective in the hiring process. Positioning Systems and Rockefeller Habits coaches suggest and train our mid-sized growth companies to use Topgrading for selecting the right candidates for all positions but especially for management. Then be aware that even if you select the right candidate they'll need mentoring and coaching to scale to the standard you need. The practice of Strategic Discipline provides a helpful model to allow managers to learn by watching and participating in the priorities, metrics and meeting rhythms disciplines. They'll learn through on the job training. You'll need to provide additional training as well. Here again the videos on training and education we can provide are valuable to help any level leader grow.
In BO-lieving – Changing Habits for Business Growth we discussed the value of developing good habits. Participating in constructive meetings with your leadership team is essential to achieving success with new managers and leaders.
Attending a Toastmasters meeting for the first time in over two years reminded me of the value this confidence building and leadership training solution provides. It also offered a good reminder of the value of a company's mission statement or Core Purpose. We'll explore this as a tool for training leadership and managers as well as the value of a Core Purpose/Mission statement next blog.