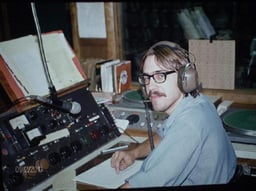 My first real job out of college challenged me.
An introvert, I struggled adapting to being a radio salesperson, contacting business owners who consistently rejected me. Selling FM radio before FM was considered a better option for music than the AM frequency was imposing. With the reputation our radio station in Fond du Lac, Wisconsin had, meetings would sometimes become confrontational. Some business owners were upset with our format change and letting go a popular talk show host who worked at the station.
Most automobiles at the time didn't have FM radios. We sold a lot of "FM convertors" to our listening audience to increase our listenership.
For a young man just out of college, I felt like I was getting beat up every day. That rejection, having to adopt a new assertive personality, gain attention, ask questions, and get time with the decision makers was beyond anything I'd ever done before.
My sales manager recommended I discover what motivated me.
INSPIRATION
It started with listening to the radio station every morning. That quickly gave way to listening to motivational audio tapes.
Every morning I would listen to Earl Nightingale, Brian Tracy, or another inspirational speaker, to lift my spirits and get ready for the challenge I was about to face.
Over time I discovered what truly inspired me: Learning.
It's the reason I'm so excited this week for my trip to Dallas for the Fortune Sponsored Growth Summit.

I'm addicted to learning. Business, history, the bible, human nature, conflict. Anything and everything which generates growth and human potential.
When I'm learning, I'm inspired. Consequently, when I coach business I'm inspired. They say teaching/coaching is like learning something twice. I love what I do. I'd do it for free. Writing these blogs is part of that process. When I put the topics I'm reading or coaching about on paper for you to read, I'm learning it again. In the process I always absorb and learn more!
WHAT INSPIRES YOU?
Have you discovered what inspires you?
What gets you up in the morning? What makes you determined to go out and make it a great day?
If you don't know, are you searching for it? My guess is, if you're reading this blog, you already know what that is.
People who want to learn and grow have purpose. They get out of bed each morning motivated, pumped, ready to fulfill their purpose.
All of us can fall into the trap of losing track of that "sparkle" that ignites us.
Do you do anything each day to remind you of what that is? Have you written a personal mission statement that helps inspire you each and every day?
PURPOSE FUELS PERFORMANCE
Each week I meet with a friend and mentor of mine, Alan Fendrich. Alan became a friend of mine when I was in radio, it grew closer when I coached him as an E-Myth Business Coach. He's responsible for helping me defeat cancer. He suggested I meditate and read Joe Dispensa's book Breaking the Habit of Being Yourself.
Alan found a "process" I sent him written on Defining a Personal Mission for Success. At first Alan thought the author was someone else other than me. When he discovered it was me, he gave me a high compliment on my writing and how I'd related the story of my brother Gary, and how he'd humbly lived his personal mission.
If you're interested in discovering your personal mission, I'm happy to send you this process, "Defining a Personal Mission for Success." Send me an email and simply include the title or Personal Mission in the subject line. I'd appreciate you providing me feedback on its inspirational capabilities.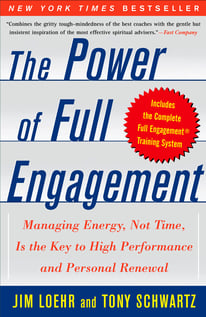 "Energy, not time, is the fundamental currency of high performance. Performance, health and happiness are grounded in the skillful management of energy."
-Jim Loehr & Tony Schwartz, The Power of Full Engagement
How are you doing on managing your energy? Do you have a purpose to drive you?
INVITATION
If learning fuels your motivational fires. If you have a compelling need to discover more about your business, best practices, how to engage your people and customers, I invite you to attend one of our future Growth Summits. The line-up of speakers is always extraordinary. The Dallas Growth Summit features Patrick Lencioni and Hermann Simon, among many others. It's guaranteed to get you pumped, to put ideas into action, to move the needle on your business and personal performance.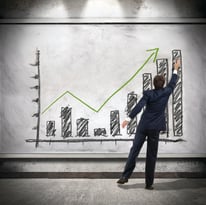 Closer to home, there's still 10 days left to register your team to explore the Four Decisions that drive growth in your business: Strategy, Execution, People and Cash at our Scaling Up Business Growth Workshop Cedar Rapids, IA, Wednesday, November 2nd at The Hotel Kirkwood Center. Plan to attend to make 2017 your best year ever. You can register by following the link above or click on the links in the upper right hand column of this blog.
My next blog will be from the Dallas Growth Summit. Look for it Monday evening or Tuesday morning.