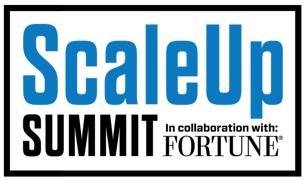 Three things make people happy.
The first will not surprise you.
Number two and three surprised me.
Rabbi Stephen Baars, Less is More - Think Like a Winner – Orlando Growth Summit, is a frequent speaker at our Fortune Sponsored Growth/Scale Up Summits. His short presentation, 3 Things Make People Happy, was fast paced, engaging, and perhaps enlightening. You be the judge.
What makes People Happy?
Good Things
Seems so obvious right? So what's the problem? They just don't make us that happy! When you look around, compare ourselves with any other country, we're in the top 1% of the world. If somehow we were able to have Bill Gates money, it wouldn't necessarily make us any happier. There is an upper limit on how happy things can make you. Go back 500 years, 7000 – 8000 people would die a week due to plague. People would be happy with cheap, safe lighting, and a reliable source of food. We've made tremendous progress, yet we fail to appreciate what your parents and ancestors went through.
Bad Things make us happier!
Look at what gets our attention. Breaking News. We believe we're smarter than animals, yet we're just like animals. Animals are boring. They're just looking to sleep. Go to any zoo. Humans meanwhile attempt to break out of prisons. Humans, Rabbi Stephen Baars stated, love misery. Why else would w play golf? You only have to watch Robin Williams 5 minute YouTube Video to understand this. (Beware: Williams uses a lot of colorful words!) The more bad things in our life the happier we feel. It's the pain, struggles, misery in your life that makes winners happy. If we had a lot of money, would we retire? Most winners would look for something to challenge us.
3. Nothing
If you don't believe this. Watch the movie Sully. We're happy getting off a plane that didn't crash! "Nothing in life is so exhilarating as to be shot at without result." - Winston Churchill. It's the bad things not happening to us, that help make us so happy.
Enjoy the good things more.

Rabbi Stephen Baars simple advice?
Enjoy the good things (#1) more!
Want to learn how you can enjoy the good things more in your business? We are experts in helping your business scale up! Contact dwick@positioningsystems.com. Or take our Four Decisions Needs Assessment to discover how your business measures against Scaled Up companies. We'll contact you.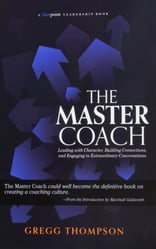 Your Business Needs Managers Not Coaches – Next Blog
Verne Harnish repeatedly reminds us, the successful businesses of today, and the future will not have managers. They will have coaches. Our next speaker, Gregg Thompson is an expert on coaching. The author of The Master Coach; Leading with Character, Building Connections and Engaging in Extraordinary Conversations, Thompson shared good news. Every person in the room is qualified to be a coach. The bad news? Much of what you've been doing, disqualifies you to be good at being a coach. Coaching starts with who you are as a person. We'll share Thompson's insights, next blog.