Too often we get so involved in our business working to get ahead that we forget to celebrate moments of victory. We don't take time to reflect on what we accomplish. We miss moments of renewal, celebration, and recognition. These are valuable reminders of our success. These raise morale, help us to pause and reflect on what it takes to achieve. These are moments to shine the spotlight on people who have gone beyond normal dedication and commitment to achieve remarkable performance.
Such an event nearly passed me by Thursday. September 5th marked an important day in my journey to recover from AML.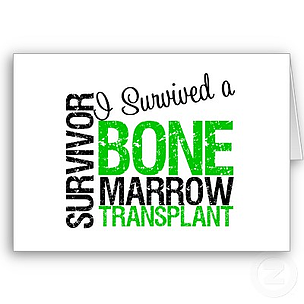 It was my T-Day or transfusion day for my Bone Marrow Transplant. It represented my victory over Acute Myeloid Leukemia. After six chemotherapies I was finally getting my cancer into remission. Finally it represented infusion of new cancer free blood cells from a donor that would allow me to be whole again.
Over the past weekend I'd remembered this date was coming and even planned to write a blog about it, or at least make sure to include a mention of it in the blog scheduled Thursday. Instead I completely forgot. Thursday after publishing my blog, The Most Important Element for Business Success, early in the morning, I ventured back to the kitchen to have breakfast. There on the table was a cake my wife had purchased, dressed up like a birthday cake only with the Icing, "Happy T-Day." Thank God for Michelle remembering! We celebrated later that day at dinner!
Early in the afternoon I got a text from my son in college asking if he could call me. Around 4:30 PM he called to wish me a Happy T-Day. Moments like these make me remember the rough path I've had over the past 19 months. In June of last year the doctors held out little hope for my vanquishing AML. It truly makes me appreciate more where I am today.
Only a year ago I was about to venture through the most difficult trial of my entire encounter with cancer. Transplant Day Reached Through Discipline chronicles many of my struggles. The chemotherapy and medications for the transplant offered a challenge unlike those of battling the Acute Myeloid Leukemia alone. I was sicker, and more emotionally down than at any time previous. Perhaps it was because I achieved success in getting the AML into remission. I thought the remaining battle would be easier. Indeed it was not. It was harder, much harder.
Looking back on that cancer combat I'm more appreciative of where I am today. September last year was a daily struggle. The hospital food was awful. Each day seemed to be arduous. The symptoms for the transplant recovery seemed to be endless. Sleeping was difficult. Diarrhea was a constant burden. There were days when I didn't feel like doing anything. It seemed like a dream, but more like a nightmare. I still had IV's in my arms. Every night the nurses would wake me up at least twice to take my temperature and give me medications . Being in a hospital is no fun. Having been there so long (about 6 months up to that time) I was impatient to be out. Yet I knew I needed the constant care in order to achieve a successful outcome.
I won that battle. Positive Reinforcement: Grandma's Rule Gets Me Home Again provides ideas on how to use positive reinforcement to get your team to perform better. My doctor used Grand Ma's rule to get me to respond, although I must admit that there was a great deal of fear and trepidation about going home at the time. I wouldn't have admitted it to my doctor but I know I wondered based on my condition whether it was the best idea to send me home so early. Turns out he was right. The statistic I heard was about 85% of bone marrow patients go back to the hospital within a year. My nurses advised me that it was better to come back then to try to navigate the challenges at home.
I'm fortunate. I have not had to go back to the hospital. I'm fortunate to have such a wonderful support system around me. All of you who have written comments, sent emails, said prayers and encouraged me just by allowing me to write this blog each week have contributed to my recovery. Thank you! God Bless you all.
Celebrate the moments you and your team achieve! The tremendous good will, morale boost, altruism and triumph you and your people will feel will increase discretionary effort. It will also make you realize how much you have to be thankful for and who much you've achieved. Don't miss the opportunity!