Do you revel in your personal and company victories? Do you make time to celebrate your staff's accomplishments and the company's achievements?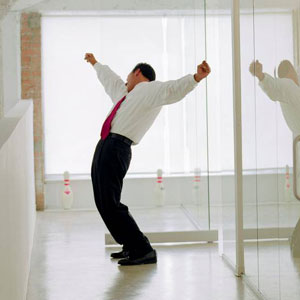 With our nose to the grindstone, our energies fixated on "The Whirlwind" most companies fail to celebrate individual and company accomplishments. Developing a theme for the quarter to help you reach your quarterly priorities is one way to ensure you savor the moments that are special and deserve recognition.
More importantly is your company culture of recognizing these moments at the tactical level of your business. Is your business culture a frequent, consistent, observing of the successes your people achieve each day? Do you recognize accomplishment at a ratio of four to one? (Aubrey Daniels suggested rate for positive reinforcement) If not, then your business is capable of achieving much more simply by recognizing your people's contributions more often.
Last Tuesday I received a voice mail message on my phone from University of Iowa Clinic Physician Assistant, "Getting back to you on your bone marrow biopsy last week. All the results are in Looks good, looks normal And the chromosome and FISH studies are normal as well. So, looks like you're still in remission. Great News Congratulations. Well see you soon."
Contrast that to the message delivered by another Physician Assistant at my in-person visit at the University of Iowa Clinic on Wednesday. With an enormous smile on her face she announced to Michelle and I, "Doug your bone marrow biopsy looks absolutely beautiful! Cancer is still in remission. Your donor's blood is 100% which is fantastic! You're looking great! These numbers are awesome!"
Both provided good news! Yet one offered a much more colorful and enthusiastic outlook of the results. Possibly because the voicemail on Tuesday preceded my wife and my attempts to interpret the results we were viewing in the online reports, the message wasn't as reassuring as we'd hoped. We were both still concerned that there was something more to be revealed that would give us more news and reassure us that all was well. Of course the "absolutely beautiful" comment did exactly that.
My biopsy results turned out great. The numbers show that I'm still in remission. One of the reports revealed "these findings show 1% myeloid blasts" which alarmed both Michelle and I. Both my doctor (Silverman) and the PA indicated these are normal. The other good news is the percentage of my donor's blood is 100%. This means my blood has been effectively replaced by the donors, and should keep me in a position to continue to stave off any recurrence of cancer.
Of course I'm not out of the woods by any means. It takes up to two years for a full remission outcome. However this report is a very good sign that I'm headed in the right direction. Dr. Silverman was very positive, especially in light of how serious and challenging my Acute Myeloid Leukemia had been. She is excited and optimistic about the results! The Physician Assistant was enthusiastic, delighted, sincere, and emphatic about the positive results. My wife and both cried together when she left the room where she'd reinforced the good news.
In light of my results and delivery of them, my question is how do you deliver positive reinforcement to your people? Positive reinforcement needs to be delivered at a ratio of four to one. You need four positive reinforcements to one negative. Do you meet or exceed that level in your business? How does your management team do in delivering positive reinforcement?
One positive reinforcement message might seem like you are being effective, however how would your judge its effectiveness?
Do your employees feel they're being positively reinforced?
Gallup's Q12 (12 Questions to measure employee engagement in the workplace) include 3-4 questions about positive reinforcement. If your employees were asked today these questions from the Q12 how would they respond?
In the last seven days, have you received recognition or praise for doing good work?
Does your supervisor, or someone at work, seem to care about you as a person?
Is there someone at work who encourages your development?
In the last six months, has someone at work talked to you about your progress?
In the last year, have you had opportunities to learn and grow?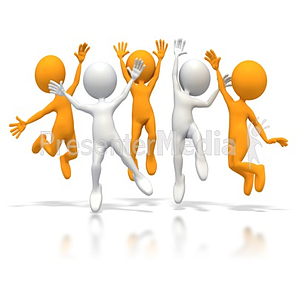 As part of our coaching process Positioning Systems recommends utilizing the Q12 questions at least semi-annually to discover just how engaged your employees are. One of my clients is preparing to survey their employees again this month. How would your employee's rate your business with these questions? Are you willing to discover how engaged your employees truly are? Contact us if you'd like more information on how to conduct these employee engagement surveys.
In regard to recognition and praise, is it possible you and your staff have not delivered recognition in the ratio of 4 to 1? Is it possible your employees don't feel recognized despite the efforts leadership and management are making?
Is it possible they are using positive reinforcement, but it's not working? You're not reinforcing what your employees view as positive reinforcing? Is it possible you need to increase the frequency of positive reinforcement?
Next blog we'll return to strategy. A Civil War discovery that was decades before its time reveals the value of clarity, concentration and focus on One Thing and why you should create your businesses strategy statement.