"That's Your Problem?"
That's the question Ralph C. Stayer,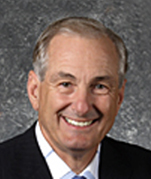 CEO & President of Johnsonville Sausage Company asked me. It was the spring of 1985 and I had just moved into a General Manager role at a radio station in Wausau, Wisconsin. I struggled with la one particular eadership and management issue striving to become a better executive.
Stayer had granted me an interview after I'd written to him admiring his accomplishments and hoping to gain insights and new ideas on how to motivate one particular employee I was having difficulty with. Stayer's company now renowned for famous Johnsonville Brats,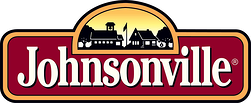 at the time was just gaining acclaim as a pioneer in company productivity and employee engagement through the books Tom Peters had written on them Thriving on Chaos and In Search of Excellence.
Stayer's answer rattled in my brain. It suggested that "your" wasn't really all mine. He indicated that if you have an employee that isn't motivated then the problem isn't you. It's them. This was a new concept to me. This from a company that through their team work program often drives unproductive employees from their factory through the unbridled enthusiasm of their workforce. The failure of one member of their team to do their job properly hurts everyone's performance and with it their reward/bonuses and compensation.
While the answer helped me realize a different role in managing and leadership it didn't overcome my issue. Gene, the person I had spoken to Ralph Stayer about, was a genial man, perhaps one of the finest people you would ever meet. He was willing to do anything for anyone, great compassion, sensitivity, wonderful at building relationships, especially children and females. In his role as our morning announcer and program director for our AM radio station he delivered a familiar, soft, endearing baritone voice that could make you melt. He was a heavy man, and while he'd knock you over if you ran into him, it was mostly jelly fat, the kind that sags. In other words he didn't necessarily take good care of himself, physically, or health consuming habits. He lacked discipline and that discipline extended to very little motivation to work.
In his capacity of program director he should have been more aggressive with training our staff and building our audience. He had long ago discontinued pursuit of those ambitions and was in continual coast mode.
The owner I worked for liked Gene and wanted to keep him in a capacity with the station despite his flaws. He'd been a trusted employee for a long time, Helping the owner get started in boradcasting. After this meeting I spoke to my owner and told him what I'd learned and that if he wanted me to perform better in my position of General Manager Gene was one person that despite my love for him, needed to be made room for with an improvement. Eventually Gene left to work for the owners new radio station he purchased in Florida. A perfect place for someone who had already settled into retirement before retiring.
What do Gene and my story with Ralph Stayer have to do with metrics?
Ralph C. Stayer & James Belasco wrote Flight of the Buffalo several years after my meeting with him in Sheboygan, Wisconsin. Here's a quote I remember that is all about what we need to do with the metrics piece of Strategic Discipline:
"Do the people in your company know how well they've done before they go home every night? People perform what they measure – help the performers to measure the "right" stuff."
Gene would be a team member who would never take responsibility on a consistent basis to keep score. Anyone like that on your staff currently?
In setting Key Performance Indicators for your company, department, and individual scorecards and dashboards it's important to recognize to Act on the Lead Measures. This is the discipline of leverage. We've discussed their importance in Predict the Future – Leading Indicators. Make sure you remember this about leading indicators. Lead measures are different; they foretell the result. They have two primary characteristics.
First, a lead measure is predictive, meaning that if the lead measure changes, you can predict that the lag measure also will change.

Second, a lead measure is influenceable; it can be directly influenced by the team. That is, the team can make a lead measure happen without a significant dependence on another team.
Here's the key to making scoreboards and dashboards work. Your people, starting with the leadership team, need to be accountable for making up their department or individual dashboard for themselves. Yes it should conform to a company style (ask for an example here), however the most important aspect of this is they take ownership of their dashboard and keep score, daily, weekly, monthly, quarterly so they hold themselves accountable to achieving their priorities. At least one priority on their dashboard should conform to the company's One Thing for the Quarter.
Dashboards should cascade from the leadership team down to the tactical level of your business. In fact everyone should have a dashboard at their desk that they update at least weekly to ensure they are moving ahead on their priorities.
For maximum engagement and performance you need a players' scoreboard that makes it the team's game. Jim Stuart (one of the originators of 4 Discipline of Execution) said it best: "The fundamental purpose of a players' scoreboard is to motivate the players to win."
You need to shift the emphasis to be even clearer: People play differently when they are keeping score. This creates a very different feeling than when you keep score for them. When team members themselves are keeping score, they truly understand the connection between their performance and reaching their goal, and this changes the level at which they play. When everyone on the team can see the score, the level of play rises, not only because they can see what's working and what adjustments are needed, but also because they now want to win.
Again I am reminded to reinforce the principle of Pearson's Law: "When performance is measured, performance improves. When performance is measured and reported back, the rate of improvement accelerates."
Responsibility begins with determining your priorities and then building a dashboard that will measure your performance. Having your team takie ownership of this is the first step toward getting your team to motivate themselves.
Make sure your team is measuring Lead Indicators. The key principle behind lead measures is simple: leverage. Achieving your priorities is like trying to move a giant rock; but despite all the energy your team exerts, it doesn't move. It's not a question of effort; if it were, you and your team would already have moved it. The problem is that effort alone isn't enough. Lead measures act like a lever, making it possible to move that rock.
Make sure your team is taking ownership of building their scorecards and dashboards and then that their ratio of leading to lagging indicators on their dashboard is in a two to one ratio.
We've discussed a critical component of achieving success with your Key Performance Indicators – getting your staff to complete dashboards.
Friday I ask how your business dashboard is doing so far this month. You do have a dashboard right?
Next blog we'll look at what are the keys to building a compelling dashboard. For those of you impatient to wait check out Increase Meetings Effectiveness With Success Criteria. I'll have four keys to help you build one next time.