It's 5:40 AM. An annoying, incessant, irritating sound is repeating. Over and over and over again and again. It's an Alarm. It's just 20 feet from my room. It's Noah, my son's alarm clock, set to give him plenty of time to make his orchestra practice every Tuesday and Thursday. It wakes him. It wakes Michelle, my wife, who is sleeping with me in your master bedroom. It doesn't awaken me. Somehow my hearing is such that this harassing, agitating noise completely escapes me. In fact even if I'm awake I cannot hear it.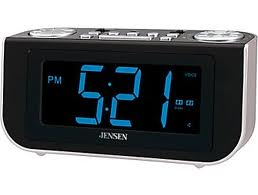 What's the point?
Why do I begin my blog with this? While in my case the failure to hear my son's alarm is due to advancing age and the loss of a certain range of hearing, the truth is that each of us hears things differently. It's why having your ears to the ground to what your customers are saying is not just a one person job, it's everyone's job. It's particularly important that everyone, including you as President of your company is listening. Each and every week you should be speaking to your customers, digging in to find out what they are feeling, what do they see in their situations, possibly what your competitors are saying to them, and finally how they feel you are doing for them.
This is an example of a best practice we teach to our Rockefeller Habits/Gazelle's customers. IBM has its top 200 managers talk to 5 customers and employees every week and review the information every Friday.
While I can't hear my son's alarm, many of us can't hear what are customers are saying. It's not so much we can't hear them, it's that each of us when listening hears something different. We filter what is said based on our background and experience. As president of the company you might hear something that relates to you on your level. Another leadership member who heads sales or operations will hear the same thing yet hear something completely different from what you gathered. He/she may also ask your customer questions in a different manner that gets an insightful and prescient response. It's important therefore to get everyone from the top of your organization to the bottom focused on gaining information from your customers.
Customers need to be contacted by your leadership team consistently. It's why we recommend as part of Strategic Discipline dedicating a specific portion of the weekly meeting agenda to customer and employee feedback. It's to provide pattern recognition as a useful tool in observing trends, helping your team to make decisions as quickly as possible, and avoid unnecessary challenges.
It starts at the top. Leadership's commitment and discipline to gathering this information must be there first, or the idea of gathering customer information at the tactical level of your business will never happen. If leadership is not committed to gathering it you cannot expect your staff to have faith in it either. In truth even if they gathered customer data the likelihood of leadership doing anything with it is greatly diminished without this top down commitment. Just as positive reinforcement starts at the top of leadership, the discipline of gathering customer feedback is the ownership and commitment of leadership as well.
If you'd like a copy of the four survey questions we recommend our Gazelles/Rockefeller Habits/Positioning Systems Strategic Discipline clients follow send me an email with four question survey in the subject box.
In my next blogs we'll discuss appreciation and who should be on your leadership teams.