One of the things I've prided myself on is carrying a good attitude and being positive no matter what this AML brought. Laugh, joke, smile and be thankful to the people who care for you and always expect the best. Always!!
There's one nasty little detail that makes that very challenging. Pain!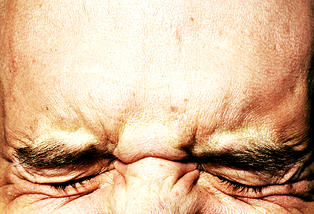 This past weekend I wasn't in so much pain as I was just out of it due to the high fever. I was tired and cranky and Michelle (my wife) noticed several times I was much more direct, demanding and short with nurses and staff. (Michelle has a tendency to help me keep things in perspective – I think she would have politely said I was rude at times)
This reminded me that while as employers we expect are people to come to work with a brilliant customer serving attitude it's critical that we recognize the importance of how our employees are feeling and focus on those functions of employee engagement that can improve employee morale.
Working with a new client this week I reminded him of one of the Rockefeller Habits Principles: Balance. It's critical that when you build your priorities for each quarter your priorities have balance between the Two Drivers – Productivity and People.
Put all your emphasis on Productivity, growth in revenue, execution or cash and you run the risk of abusing the people side of the equation.
I've learned here in the hospital through reading, and recognizing the value of my family and relationships that love is the most powerful force in the universe. The people side of your business operates in the hemisphere of love. It's why Core Purpose and Core Values are so critical and why company's like Zappos, Rackspace, and Google are light years ahead of their competition. They know how important it is to take care of the people side of their business.
The next time you are quick to judge your staff's performance ask yourself the questions on the Gallup Q12 for Employee Engagement. How well are you providing for them in these areas? What if they'd just discovered they had cancer, a loved one died or is sick, or they're financial challenges suddenly multiplied.
We are all human. Too frequently businesses get microscopically focused on just the metrics. Don't take that to mean metrics are unimportant, rather recognize you need to have metrics in place to measure the employee engagement of your team and managers who know how to properly keep their team engaged.
Next blog I'm considering several options. What I've learned through my chemotherapy so far, how your organization can be poisoned by one bad employee, and why I hope I'm not the man I was. I'm late this week with my newsletter and plan to have it completed by Monday next week. Look for it to reveal why I feel confident I'm going to beat Acute Myeloid Leukemia and a formula for how I achieved success in an entirely different situation that may have been more difficult than AML.