Growth companies need to get Four Decision right in order to achieve success. These Four Decisions are People, Strategy, Execution and Cash. Depending on the severity of your challenges in these four decision areas, you will ultimately need to choose one of these four decisions as your One Thing for the year and quarterly priorities. We've covered the outcome for getting People and Strategy right in your organization in previous blogs.
Today's result is what Execution looks like when your business is executing properly.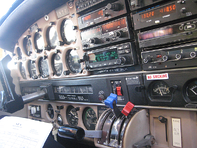 Execution is about turning your hard earned revenue (top line income) into bottom line net profit. Companies that are strong on top line performance and yet struggle to make a reasonable or attractive bottom line profit typically have challenges with Execution. Your business needs to be both efficient AND effective operationally. What are the principles and Habits that John D Rockefeller used to build an operationally excellent company? What are the principles and habits Verne Harnish and Positioning Systems have adapted to mid-market growth companies?
We'll cover what these are and the effective tool we use to help mid-sized growth companies easily identify whether they are on track or not.
Execution is all about hitting and exceeding company targets like revenue and profit goals. Ask yourself: how many consecutive months has your company exceeded its revenue and profit goals? If you consistently meet or exceed your targets – you are outstanding at execution.
If you are not consistently hitting your targets, what's getting in the way?
Knowing the right elements of Execution to focus helps you to identify and significantly improve in the areas that allow you to exceed your targets.
Execution starts with a checklist, The Rockefeller Habits Checklist. You've seen me refer to this many times in this blog. Most recently I mentioned it as the missing piece at arriving at the nirvana Michael Gerber described in The E-Myth Revisited. It's the place where your business operates consistently and predictably without you and your executive team being constantly interrupted by daily challenges.
Please do not underestimate the value of this checklist – it helps major functions of everyday business to run smoothly and efficiently. The value of the checklist is that it helps to remind you what you need to be doing on an ongoing basis.
Just like a pilot of a plane, there are significant tasks that must be done regularly to ensure a safe flight. The pilot may have flown 1,000's of times, but he/she still pulls the checklist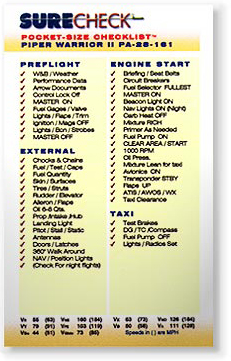 out each time before take-off. The discipline to use a checklist is what drives the best companies to succeed - it helps them to focus and attain operational excellence.
If you've not downloaded the Rockefeller Habits Checklist and you are currently struggling with Execution please download it now. Briefly go through the 10 areas on the plan. Spend 10 min to check off those habits that you ARE doing. Check off every single box that is working throughout the company.
This is an individual exercise. You should ask the members of your executive team to do the same thing you've done here. See what each person comes up with. Now spend a few minutes reviewing your answers with the answers of the other members of the team. Find out how aligned are you around the activities on the checklist.
How do we feel? Where are you aligned? Where aren't you aligned?
My suggestion? Spend a few minutes finding the one area that would give you the most impact if you focused on it in the next 90 days. Ask your executive team to choose the one they think company should work on – see what you decide. That can be your One Thing for the quarter.
What kind of results can getting this checklist right? Please view the short three minute Alan Rudy Video/testimonial. We'll talk about Alan and his remarkable success using the checklist in my next blog.