If you've not seen Dan Pink's video yet RSA Animate - Drive: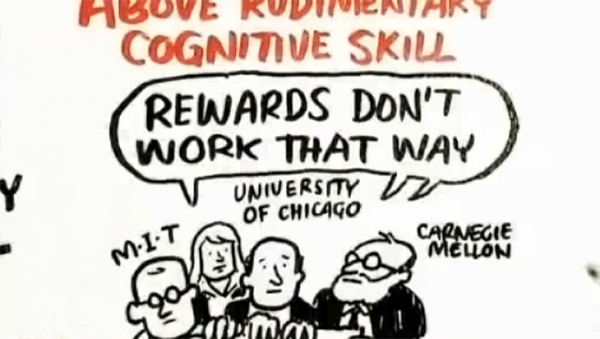 The surprising truth about what motivates us, I urge you to view it. Pink presented his views on human behavior and motivation during the Phoenix Growth Summit. I'll have more on his offerings in future blogs.
During an annual planning workshop a week ago my client worked to balance their productivity priorities for the year with a relationship metric. We considered NPS score, absenteeism, core values, employee retention and fun factor before someone suggested measuring Dan Pink's Enduring Motivators:
Please view the video to get a better understanding of what these mean. In essence what Pink offers is that people in the workplace are motivated most when they feel they have a good degree of independence, work for a business that provides a purpose they believe in, and have the ability and opportunity to improve their mastery in something they enjoy.
The idea to measure this speaks to the creativity and brilliance of my client's team. They plan to use a scale of 0-10 to ask their team each quarter how they feel in their positions in terms of these three enduring motivators. Because the company has had some difficulty retaining staff due to competitive compensation issues, they also included a scale for staff to express their beliefs about their compensation.
I've sent human behavior expert Aubrey Daniels an email to discover how he feels these triggers are for measuring employee's job satisfaction. I'll share with you his response when I receive it.
What's your take on these measurements? Do you agree with measuring these three and what's your feeling on measuring your staff's satisfaction level with their compensation? Please provide some feedback if you have any thoughts on this metric for measuring relationships and balancing the productivity scale in your business.