In Leadership's Mission we discussed the critical need to satisfy spiritual resources first in building your business. Win the hearts and minds of your employees and then the right strategy pays dividends.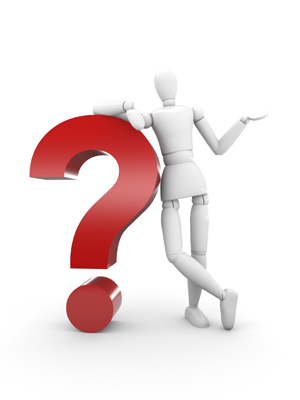 The question becomes, how do you accomplish this and exactly what questions do my employees have that I need to satisfy.
According to Strategic Learning, the following questions are on the minds of your employees, and if not answered they will simply tune out:
What are we aiming to achieve, and why should I care?

Where does my department fit in, and what is expected of me?

How will we measure success, and what's in it for me?
The first question is answered by building your Core Values and Core Purpose which we discussed in Leadership's Mission. By establishing these spiritual resources you should only bring into your organization people who agree with your Core Values and Purpose. They should already have answered this question in joining your company. However you still need to include your Core Values and Purpose in your businesses ongoing day to day operations. We'll look at how to achieve this in a future blog. Suffice it to say that you not only must have Core Values and Purpose, you must also find ways to keep them alive to demonstrate by action that you are committed to these spiritual resources.
The final two questions, how does my department fit in, what's expected of me and how will we measure success and what's in it for me can be achieved through a disciplined approach to strategy, priorities, meeting rhythms, and metrics: the core of Strategic Discipline.
Your business should be developing annual plans, quarterly plans and then daily, weekly and monthly meetings that measure and provide feedback on the priorities you've set. The department goals, what's expected and measurements for success should be established at the annual meeting and then either readjusted or planned again at the quarterly meetings. In fact not only should department and manager goals be determined, when structured correctly, the quarterly goals should be cascaded down to the individual level so that each employee has a dashboard with their success measurements posted for them to achieve.
What's in it for me is answered through the rewards and celebrations established in the quarterly meetings where a company theme is developed. In addition if your managers are meeting individually with your employees, the rewards for achieving their individual priorities should be incentivized to help them get excited about contributing to the overall fortunes of the business.
In most organizations very little time is invested in realizing employees have these questions. They are fundamental to achievement, yet management often questions why the business isn't achieving its goals. How often do you consider what your employees are feeling and thinking when it comes to the outcomes the company is or isn't hitting? Employee engagement is one of the greatest contributors to your business success. Best Buy has learned this and measures its employee engagement regularly.
How quickly do you acknowledge your employees for their performance? Last evening I spent some time officiating summer basketball while my son served as scorekeeper. When we both get paid provides an excellent example of what you can do to raise the motivation and success of your team. That's in our next blog.