Are you one of those people who says, "Whenever I hear "discipline," I tune out—the last thing I want is bureaucracy mucking up my entrepreneurial business." How will Strategic Discipline improve performance without crushing creativity?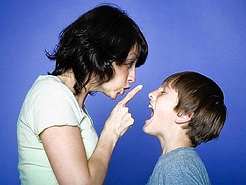 Discipline is not the enemy. In truth, bureaucracy stalls growth, but discipline fuels it. Structure keeps your business nimble. Routine unleashes creativity. Meetings free time for high payoff initiatives. Embrace these paradoxes—and lead your company to the next level.
In writing my newsletter for next week I focused on metrics as one of the most critical steps in operating a successful business. Most businesses fail to measure the results they expect from their systems and people. It's a fundamental error that occurs repeatedly. People are hired without measurement expectations, they are retained with no performance measurements and they are released without ever being aware of the performance measurements they were expected to achieve.
Change begins with Awareness. It's a fundamental precept offered in Darren Hardy's The Compound Effect.
Measuring requires discipline. It's hard work. Inspect what you expect is challenging. Tracking is the tool to get change in place. Darren Hardy's tool for change is keeping a log book where whatever you wish to change you track when you are doing it [or not doing it].
Don't believe you can measure something? Read You Can't Measure What I Do – Measuring Performance. Pick up Aubrey Daniels book Bringing Out the Best in People.
Want change in your business? Measure it! Measure what you have, measure what you want. Get yourself in the practice of measuring and you will impact significant change in your business.
Next blog we'll look at a dashboard example to provide some ideas of what you should measure. Plus be sure to catch my newsletter next Tuesday.