The popularity of shows like The Biggest Loser and ABC's recent foray into this with Extreme Makeover Weight Loss Edition I believe stems from the encouragement and reinforcing belief in ourselves we receive by watching someone achieve success in reaching their goals.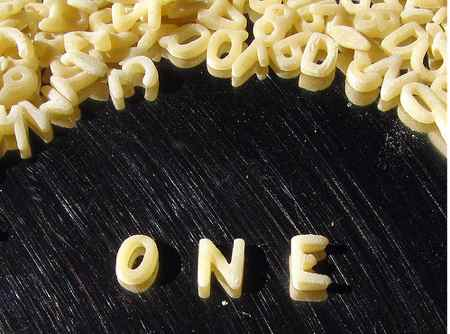 It's the same attraction that has us spend so much money on sporting events.
Let's discuss your success and the focus and discipline it requires. Several of my past blogs have emphasized Darren Hardy's Compound Effect [See Discipline – Who Do You Admire?, Bookend Your Day – Darren Hardy's Success Discipline, Three Success Disciplines, Discipline - Do the Thing You Don't Want to Do, and Success, It's Not What You Do] stemming from his presentation at the Houston Fortune/Gazelles Growth Summit.
Watching a portion of this past week's Extreme Makeover Weight Loss Edition on Alex his one day at the military base basic training affirmed the impact that concentrating on just ONE THING accomplishes in reaching your goals.
Before, during and after Alex worked through and passed the military training exercises his sergeant emphasized a military principle, "One Vision, One Goal - Reach Your Objective."
Failing to follow Military protocols and training can result in death. There's no more permanent result or impact that can influence decisions. On the road to your objectives you must recognize the impact that choosing just ONE THING can have toward realizing your achievement.
Alex had a strong emotional influence that helped him to achieve his goal. Before she died of cancer his mother asked him to promise her he would get healthy.
Will power doesn't work! Darren Hardy suggested in order to change your habits you first need awareness. If you are investing your time in the wrong places you need to become aware of how much and how often you are doing so. Hardy feels the most powerful personal development tool is a simple notebook. Whatever you are trying to change, simply write down every time you do it. That way you become aware and can change. It's one reason as an E-Myth coach we asked our clients to record on a daily log everything they do and how much time it took to improve their time management skills. For many clients this was too much work. It required too much discipline. That didn't have the commitment nor the desire to change their habits.
"You are the way you are because that's the way you want to be. If you really wanted to be any different, you would be in the process of changing right now." -- Fred Smith, FedEX
Hardy provided three power sources for changing habits: Why Power, Fight Power and Heart Power. Alex used Heart Power. Who do you want to do something for?
How close are you to reaching your objectives? Hardy believes all of us are only 1 – 2 behaviors away from breakthrough and achievement.
How bad do you really wish to achieve your goal? What's the ONE THING you can focus on that will have the greatest impact on your business over the next 90 days?
Are you waiting for that miracle moment? It's not coming. The compound effect is the solution to reaching your goals.
Do you believe you can cheat a little and still win? That's next blog.