Whether you're a business person considering hiring a coach or concerned whether your employees will respond to your coaching there's just one major factor that determines success. The biggest challenge Marshall Goldsmith noted is selection.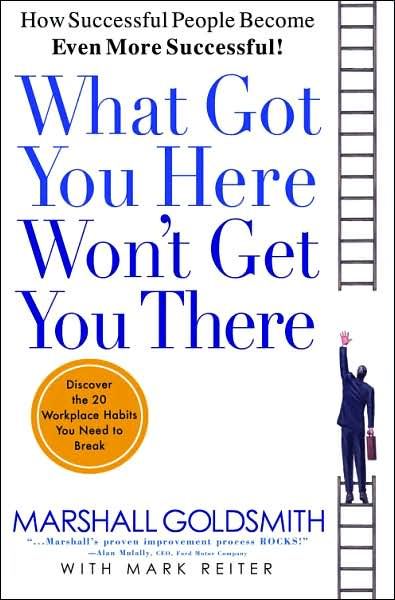 If they don't care or you don't care don't waste your time. As a coach or a business owner you can't change those who don't want to change. You can only help if the person you are working with wants to change. Inner motivation is the key to successful coaching.
Goldsmith's point indicates the power of choosing the right people. It's one emphasis of Gazelles Four Decisions - People which includes Jim Collins Good to Great philosophy, "First who then what." Getting the right people on the bus is critical to your business success. Having the right culture, making sure your team enjoys coming to work is fundamentally about people. The right people make all the difference.
Goldsmith noted that when he reviews case studies of coaching failures and coaching successes the major difference is simply individual responsibility for making change. In fact Goldsmith believes it's easier to change behavior than it is to change perception.
In coaching Goldsmith believes 80% of what the coaching client learns is from himself and the people around him. The key to improvement than is follow up measurements. Coaching clients who receive follow up to gain accountability improve measurably. As Goldsmith calls it, Leadership is a Contact Sport. It comes back to the rule we've discussed in this blog before, Pearson's law. "When performance is measured, performance improves. When performance is measured and reported back, performance improves dramatically." That's the key to coaching success and your business success. Measure performance and report it back. Create dashboards to make progress visible.
Recently I started following a process that Goldsmith suggested in his presentation. Through a list of daily questions I hold myself accountable to the areas in my life I want to improve upon. He recommended doing this with a buddy or coach which he's been doing with a friend of his each day. It's a list of 24 daily questions that they ask each other without judgment. The key to success Goldsmith feels is that each person writes his or her own questions. This list of Questions That Make A Difference Every Day can be answered with a yes, no, or a number. Marshall and his friend keep each other accountable by sending their results to each other weekly in an Excel spreadsheet.
For Goldsmith these questions include: How meaningful was your day today [1-10], How well did you plan and execute your day? [1-10], How many minutes did you spend on things you can't control? How many hours did you sleep?
Do you believe you'd perform better if each day you reviewed your day to take your pulse on how you've done? Do you believe with this type of constant reminder you'd improve? I believe by combining this approach with Darren Hardy's six vital functions and asking myself each day how I'm doing I'll see progress. How about you? Is it time you took more personal responsibility for your growth and success?
Darren Hardy and Marshall Goldsmith's presentations brought emphasis on the power of discipline which reminded me of people I admire. That's my next blog.