Let's review the key steps to developing rituals and establishing change and introduce key number five – enlisting support.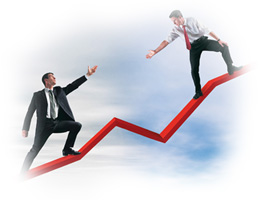 Here are the five keys:
Undertake only one or two at a time. Start small and build on success incrementally. Only bite off what you can chew
Define precisely what you plan to undertake and specify exactly when you intend to do it. Precision and Specificity are the most important key to establishing rituals. The more challenging the ritual, physically, mentally or emotionally the greater the need to be precise in implementing it.
Focus on something you do rather than something we continually try to resist. It's easier and more effective to avoid temptation than to resist it.
Expect resistance.

Determine your primary commitment.
What are you currently doing [or not doing] to undermine that commitment?
Ask, "What's my competing commitment?"
Determine the Big Assumption: What is the fear of what might happen if you actually follow through on your primary commitment and change your behavior?"

Enlist the support of others.
The American Society of Training and Development offers these stats on the odds to achieving your goals:
Hear an idea: 10%
Consciously decide to adopt it: 25%
Decide when you will do it: 40%
Plan how to do it: 50%
Commit to someone else that you will do it: 65%
Have a specific accountability appointment with the person committed to: 95%
In Be Excellent at Anything they affirm this with key number five, getting support. When you make a commitment to someone else you create a higher level of accountability. They've seen success rates go up dramatically when you pair clients with a partner, or even better a group of three or four, asking them to check in with each other once a week to report on how they are doing.
Many times others can see what's standing in your way. It's also encouraging and positively reinforcing to have others applaud and recognize your progress. Of course this is the same principle that makes business coaching so successful.
This final key is of great importance to you as a leader or manager. Harvard Graduate School professors Robert Kegan [Co-Director of the Change Leadership Group,], and Lisa Lahey note, "The leader must be more than a mere supporter. We cannot succeed if the leader is only authorizing our participation, if he or she is merely a sponsor of work being led by the outsiders. We rely on the leader we work with to be genuine partners and when the resistance mounts, as it nearly always does, it is the leader… who must help the group renew its commitment to the journey."
This view supports the foundations offered in Liz Wiseman and Greg McKeown's book Multipliers and Gallup's books on employee engagement and their Q12.
Be Excellent at Anything author Tony Schwartz suggests a final key, possibly number six if you will, is to not let these rituals we are building become so automatic that we lose track of the intended outcome. We must be willing to occasionally shine the light on ourselves and hold ourselves accountable when we fall short. We need to recognize that we can continue to learn and grow, and not allow the pursuit of change or the failure to make change rule or defeat us.
Ever wondered what's the manager's role should be? Greg McKeown, co author of Multipliers, offered his insight in an interview recently. That's next blog.