In our last blog NFL Winning Formula – Rhythm we discussed the value or routine in building a successful business model and how this mirrors successful sports team formulas.
In Strategic Learning Willie Pietersen points out that while the analogy with sports can be insightful for business there is a dangerous assumption that needs to be recognized. In sports like basketball and football the objective is to score more points than your opponent. In business, it's important to recognize your objective isn't to score more than your competition; the real objective is to score more points with your customer. If you do more for your customer than your competitor does, no matter what threats your competitor poses, you will beat them.
I've documented the story of my client who recently sold his business several times including here.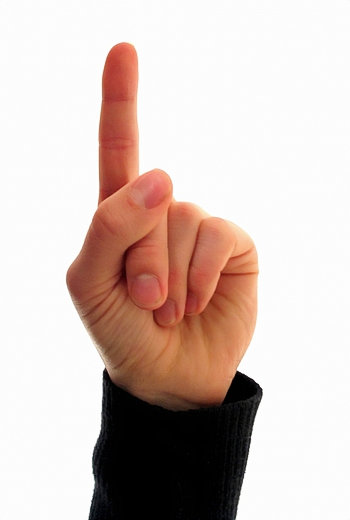 There's no better example of someone who's steadfast One Thing was always to focus on his customer. His resolve even through challenging times produced record sales and profit ultimately offering him the opportunity to sell his business and secure retirement.
At the end of the first quarter when we worked on 2nd quarter planning the executive team agreed to discard their plans to go after another segment of their industry and particularly another competitor and market that seemed extremely attractive. They were concerned with another competitor in their niche that had merged with another rival. They decided to place more focus and energy on securing their present strength and pour more into improving their product. The goal as Dennis frequently stated, "if we can make our customers happy we'll eventually earn more business."
Part of their initiative was to follow up with customers who were unhappy with specific aspects of their products performance. They invested a great deal of time discovering the challenges customers faced, and despite the fact that most of the issues were with the hardware their customers had, they were willing to work diligently to help their customers resolve these issues. Customers were grateful for the follow up contact, and many of them repaid that service by purchasing more products and recommending their company to others.
The service work and support they provided contributed to Dennis' company winning a coveted industry award at their fall trade show. To increase new sales nearly 30% in a static industry is a remarkable achievement. More impressive is their 500% improvement in profits. There's a lot more to this story and how they achieved it, however they would not have accomplished it without the dedication Dennis had to his customers.
Winning in business demands a relentless focus on your customers. As explained in Brand Promise – The Power of Love, you have to love your customers. It's a success formula that wins in business. How are you doing at scoring points with your customers?