In my monthly newsletter this week, Without A Plan: Expect 40% Less I offered insight into how one of my client's developed his business. Through the practice of Strategic Discipline he put himself in position to sell his company at the end of November.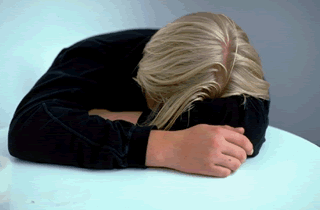 His path really started in 2003. I recall our meeting when he made the commitment to move forward. We had to wait 45 days to start until he was assured his cash flow would be sufficient to cover the initial payment. His business had not shown a profit in several years and cash flow was always tight.
At that time I was using just the E-Myth systems. We quickly went to work identifying his personal mission, his company vision and purpose. Our first system was a cash flow system which immediately improved their cash position. They've never had significant cash flow issue since.
We worked on a lot of systems and eventually our coaching engagement took a hiatus. When I added the Gazelles tools I visited Dennis again and our relationship renewed this time involving his executive team. The harnessing of this group's shared vision and commitment to priorities, metrics, and meeting rhythms unleashed a groundswell of momentum. There were some immediate results and then the economy hit temporarily abating the superficial results we were seeing. Still the momentum continued to turn, and eventually the discipline of meeting, focusing on priorities, and managing metrics yielded a rich reward in sales, improved production, support and marketing efficiency, and most important of all profits. Through November the company had already reached its highest sales and profit in history. Sales next month will add 15-20% more. Profits are 35-40% higher than their best previous number.
I relate this story to encourage you. There are many quotes about discipline. The one I consistently use in my email signature is:
"A culture of discipline is not a principle of business; it is a principle of greatness."
-Jim Collins, author of Good to Great
Other favorites include: "I have never known a really successful man who deep in his heart did not understand the grind, the discipline it takes to win."
-- Vince Lombardi, American Football Coach
"In reading the lives of great men, I found that the first victory they won was over themselves... self-discipline with all of them came first."
- Harry S. Truman
My client was a master of self-discipline. Almost immediately after he discovered his Primary Aim he lost 20+ pounds. More importantly he kept those 20 pounds off for the 7+ years I've known him. He took a very disciplined approach to learning. Each day his 90 minute lunch time included reading and learning how to improve his business, his leadership, and personal development.
If you've set high goals and priorities for yourself and your team look no further than your courage and resoluteness to discipline to realize achievement. Expect discouragement. Recognize it as part of the process. It's intended to test your resolve, commitment, and determination. Persist in the right strategic disciplines and you too will achieve your vision.