Routines are boring.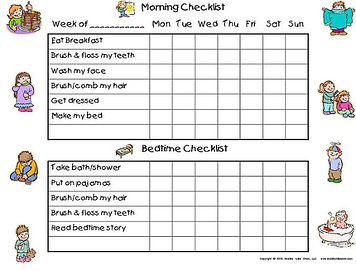 One question I'm often asked is why do clients quit doing the Rockefeller Habits if they're so successful? The answer is the repetitive nature of routine. Habits become mundane. We all love the feeling of independence. We yearn for the freedom to do whatever we want. Yet in business without the right habits we fail to achieve. You can tell the strength of a business and its leader by the strength of their routines.
Daily and Weekly meetings can become routine. After a while you begin to believe you're not getting anything from them. If someone fails to make notes as to what transpires in each meeting you simply don't recognize the value of what you learned, what people revealed, and what you acted upon through your daily and weekly meetings. In most cases you're not aware of the actions you are taking because they simply become automatic. Even the last comment [One word or phrase close to sum up their feelings on the meeting today.] in the weekly meeting can provide in invaluable insight. In many cases it can reveal exactly where their heart and mind are at.
Many of us fail to see the value in routines because we exaggerate our smartness. We believe we can see the future without getting others input or hearing the issues and concerns from our peers and subordinates.
Imagine a captain of a ship who never checked his bearings. 99% of the time commercial airplanes are off course. Their internal compass gently nudges them back on course every few seconds to ensure they get to their proper destination. Just like an airline or ship, the meeting routines help us to stay on course. They keep us apprised of the challenges that are lurking around the corner, the metrics and accountabilities we should be attaining. They offer insight into the future and help us evade difficulties before they occur. Instead of being reactive you can be proactive.
Whether it's brushing your teeth, or following your meeting patterns, routine plays an important role in our success. Habits are the success patterns that are vitally important to keeping us on course.
Discipline is the product of following through on the activities it takes to reach a goal. Jim Collins address at the 2009 fall Dallas Growth Summit on How the Mighty Fall reminded me of the importance that comes when hard times arrive. Those who have disciplined themselves to follow the right rhythms can hunker down and get through any challenge. It's the companies that are not disciplined that fall into the crevices of uncertainty, doubt and disruption that ultimately leads to failure.
What are the habits you have that discipline you toward success? What are the habits your business has that help you achieve your goals and priorities? Have you noticed your best people have the discipline to stay on course and do what's necessary to meet the company's objectives? Is it time to make sure you have the right habits for your business?
I leave you with a reminder from Jim Collins, "A culture of discipline is not a principle of business; it is a principle of greatness."
Next blog a lesson learned 26 years ago in coaching salespeople that puts your priorities and execution plan on one 3 X 5 Card.