Success is a difficult path to navigate based on exceptionally few numbers of businesses' that achieve success. A recent challenge with one of my clients helps me recognize that success isn't so much the greatness or talent of the person; rather it's the commitment they make to strategic discipline and maintaining a vise-like grip on their vision.
Many people want success however as legendary college football coach Bear Bryant pointed out "It's not the will to win, but the will to prepare to win that makes the difference."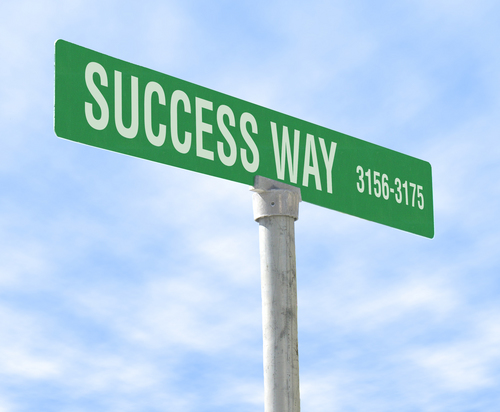 It's also the fundamental premise of the book Talent is Overrated. According to Steven Colvin's book scientific evidence doesn't support the notion that specific natural talents make great performers. It's not just hard work either. What really makes all the difference is a highly specific kind of effort-"deliberate practice"- which few of us pursue.
I'm a quote lover, so forgive me as I indulge in quotes that support this blog. First from Plato, "The first and the best victory is to conquer self." Arguably whatever vision, commitment or discipline you engage in this is a pre-requisite. Indeed discipline spawns from this principle. Harry S. Truman quote reinforces this, "In reading the lives of great men, I found that the first victory they won was over themselves... self-discipline with all of them came first."
Next is the principle of vision. There are many quotes on the need for vision. One I particularly like is industrialist Harold Geneen,
"You read a book from beginning to end. You run a business the opposite way. You start with the end, and then you do everything you must to reach it."
Finally we come to the principal we've built Positioning Systems coaching fundamentals around, the need for strategic discipline. Consider these: "Many of us look at something we want and think, 'I would do anything for that.' But we're unwilling to daily do the little disciplines of life that would get us there."
– Ryan Walker, Hope in the City
"A culture of discipline is not a principle of business; it is a principle of greatness."
-Jim Collins, author of Good to Great
"Greatness is not a function of circumstance. Greatness, it turns out, is largely a matter of conscious choice, and discipline"
-Jim Collins, author of Good to Great
I particularly like the last since it indicates that each of us has inherent within us the ability through our consciousness to make a choice for success or failure. Success may come in many forms, which are not measured by the size of your business, or bank account. However, if you choose to build a successful business, then the opportunity to achieve it is simply a matter of developing a vision, making the commitment and then executing strategic discipline to accomplish it.
Do you need help developing your strategic discipline, vision, and commitment? When the student is ready the teacher appears.