Just as we ask our clients to create a theme for their businesses our spring coach's summit has a theme for Gazelles coaches, "What's your winning move in 2010?" The visual is based on a chess board and each of us took a chess piece with us as we left the meetings today to remind us to work on our winning moves which we documented before we left the meetings.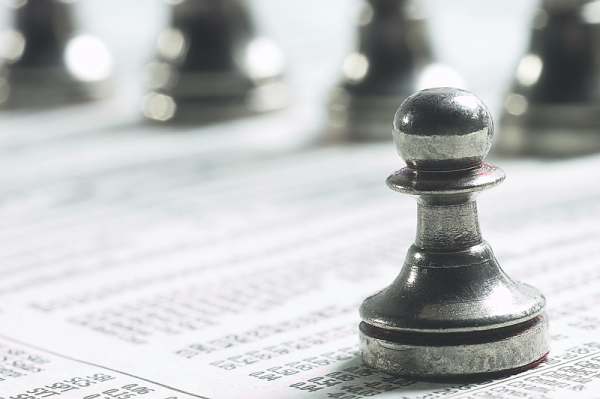 There was a lot of great brain food at the coaches portion of this summit including Verne's appearance, Guy Parsons 2 hour "Lean Principles and Case Studies, plus Bob Bloom author of Your Inside Advantage and his new book The New Experts, whom I had the honor to introduce discussing ".
Some quick highlights from Verne's update and discussion on Growth in Recovery. He mentioned when the economy went sour some companies began to play the game not to lose. That's never been a winning strategy. It's a good question to ask, are you playing not to lose right now? If so, you'd better change your strategy. He also served up some humble pie. "No one is worthless; they can always serve as a bad example." Verne cited his failure with one of his clients to help them with their financial aspect of their business. When he moved to Barcelona he gave a client he'd been working with to another Gazelle's coach and they immediately discovered financial issues that if not solved would cause some immediate serious damages to his client. He learned financial issues are a weakness, as he tends to focus on strategic and people portions of the Four Decisions. It's important he reminded us to rely on other coaches and our team of Gazelles partners to help with our client's needs. Partners like Guy Parsons [Lean Principles], Bob Bloom [Brand Promise, Inside Advantage] and Dave Kurlan, Objective Management Group [Sales Evaluations, Sales Recruitment & Hiring, Sales Training] are just a few of the specialized partners we can call on to help our clients when a issue requires expert help to solve.
Verne recommends Liz Wiseman's forthcoming book Multipliers, How Bad Leaders Make Everyone Smarter. She indicates there are two kinds of leaders, those that make their people feel smarter, and those that make everyone feel dumber. Verne confessed that too often he feels he's the latter.
Sobering numbers from our banking community provided by Rich Russakoff co author of Chapter Ten, Mastering the Art of Bank Financing, from Verne's Mastering the Rockefeller Habits. Three years ago there were 3 bank failures, two years ago 25, last year 125, and this year the run rate is already looking like 500+. The Fed would have more if it were able to find banks willing to buy assets of many other failing institutions. If your balance sheet is not looking good or you are out of covenant with your bank you're in danger of losing your banking relationship and it could come without warning. The large financial institutions have reduced their loan commitments by $7 billion dollars. There not willing to risk their money with any business that is at all questionable increasing loan rates with some clients from 3 ½% to 9% to give them the message they don't want their business. It's a good time to diversify and protect your business building relationships with community and regional banks that are more likely to be loyal and relationship driven.
More to come as I plan to post another blog this evening.