This past week my wife Michelle visited some friends in the St. Petersburg/Tampa Bay area and attended the Packer-Buccaneer game on Sunday.
It gave me the opportunity to extend myself and be Mr. Mom with our two sons Joshua 19, and Noah 16. Fortunately they can take care of themselves well, however that doesn't mean there weren't expected and unexpected tasks and activities to do.
I don't need to share all of the details with you. Thankfully Michelle prepared and froze several meals in advance for us.
Of course just because you have prepared meals doesn't mean the boys will not ask for something else or even eat with you when the boss is away. Cleaning up, doing the dishes, wash, etc., are all chores Michelle does exquisitely at our home. You don't realize how valuable these are until you have to do them yourself.
Our home looks absolutely stunning for Christmas.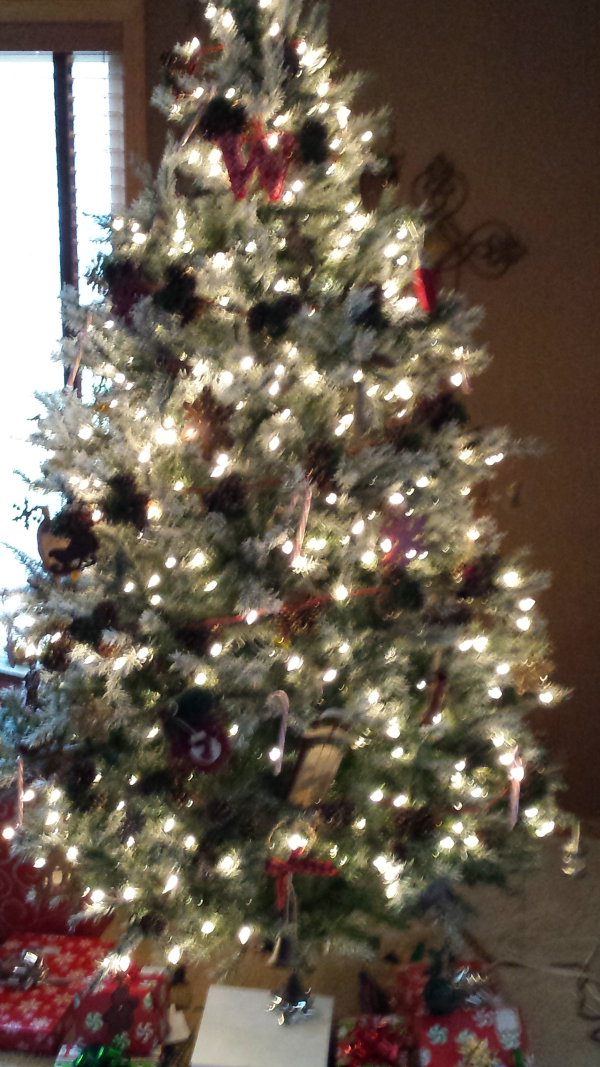 It was the first thing Joshua noticed when I brought him home from Iowa State last Wednesday. And this year Michelle downsized a bit! Christmas comes alive in our home because of the patience, planning, and meticulous detail Michelle devotes to it. It wouldn't be Christmas without her touch. Of course there are Christmas cookies too!
Do remember Christmas when you were little?
Are they fond memories?
Michelle makes Christmas for me and our two boys beyond memorable. Can you ever appropriately thank someone enough for giving you memories that will last a lifetime?
In my home in little Princeton Wisconsin, population 1509, Christmas was a time of excitement, anticipation, and almost always fulfilled my dreams.
Was Santa Claus always that good to you?
In hindsight I now know Santa Claus wasn't so good to me, mom and dad were. No matter what I hoped and dreamed for every Christmas it seemed that I received it. It was like I had a genie that produced exactly what I wanted. For 21 years Michelle has done that for our family.
In Princeton we had a ritual that included going to Midnight Mass. When we were little, we'd have to go to bed by 9 PM and then about 10:30 or 11 my mother would wake us up to get ready to go to church. St. John's Catholic Church was always adorn beautifully with a dozen or more Christmas trees, lights, garland, dozens and dozens of multi-colored poinsettias, a nativity scene and much more. The choir would begin singing Christmas Carols at 11 so we had to get there by then. That hour of listening to Christmas music bathed us in the Christmas spirit!
My dad, because he was protestant, didn't go to midnight mass. He had a mission though. After we left he would stealthily plant our Christmas presents under the tree. When we arrived home he was always fast asleep on the couch. He always pleaded ignorance as to how the presents got there. Of course it must have been Santa who furtively planted the presents while dad slept deeply through the clandestine operation.
I'm not sure how long we believed that story, but I remember every one of my wishes for Christmas presents coming true. I would be so excited after opening presents that rarely did I sleep a wink until mom allowed us to get up and enjoy our bounty for the day!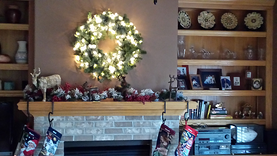 While Michelle was gone I noticed all the things she does not just for Christmas but every day that go unnoticed. My mother who passed this year did very similar things. Our mothers are the unsung heroes of Christmas. Santa gets all the credit but Mom's like Michelle and Marie Wick, truly are the behind the scenes philanthropist who make Christmas what it is.
Just as Mary delivered our savior, Jesus Christ that first Christmas in a stable in an unheralded, peaceful, and silent night, so do women like my wife Michelle, and my mother before her, furnish our families and loved ones with the astounding, dazzling, wonderful display and gift of the holiday season.
Thank you Michelle! Thank you Mom! And thank you for reading my blog and to every other mother and benefactor who so richly deserves our thanks this and possibly every moment of each day for all they do that goes too often unnoticed!
Next blog we'll discuss OKR's. What are they and does your business needs them?