In Tom Verducci's September 29th article Exit Stage Center on Derek Jeter he provided a number of references to developing habits and routines, along with leadership that in case you missed the article I thought I'd share with you.
I'm not the biggest baseball fan, nor a Derek Jeter fan,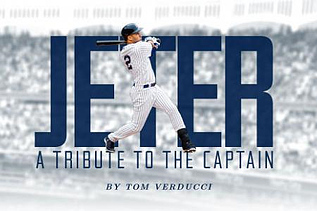 but after reading the article found some of his quotes and behavior worthy of our attention.
Perhaps the most interesting story is Verducci's description of events following Jeter's World Series MVP in 2000 when all the adulation and attention Jeter is receiving could easily have gone to his head. Instead his actions while certainly celebratory, suggest he is grounded and not prone to be irresponsible or arrogant to neglect a commitment. He honored his mother and father in practice and in his behavior.
Here from Verducci's words is the incident he recalled:
I go back to the night of Oct. 26, 2000, the apex. It wasn't just the home run, or that he had just become the first man to be named the MVP of the All-Star Game and the World Series in the same year. I walked out of the park with Jeter that night, exiting by way of the warning track in leftfield and out a gate in centerfield. Dressed in a slick, quick­silver suit with a silk white T-shirt beneath, he walked past New York City mayor Rudy Giuliani, who was playing catch in the Yankees' bullpen, and Placido Domingo, who was in leftfield giddily shouting to Jeter that he had called his home run, and headed to a car to meet his date, Miss Universe, for a party at a Manhattan nightclub that would run until 5 a.m. in which people paid $12,000 to reserve a table in the inner sanctum near Jeter. He was 26 years old and already a four-time world champion. It was as dizzying as a Fellini movie, only real. Yet Jeter somehow stayed on balance. How could he do it?
That night at the club, trying to shout above the music and into his ear, I told Jeter that I needed to arrange an interview with him. He told me he would call me in two days: He was going out to dinner with his parents the day after tomorrow and would call me at 8 p.m., after they were done. While driving home that night I realized I had made a terrible ­mistake—he had my number, but I didn't have his. My entire story, which now would be up against its deadline, hinged on an athlete remembering to call me two days after saying he would in the wee hours at a Manhattan nightclub. I sweated out two days.
And then, precisely at 8 p.m. on the second night, my phone rang. It was Jeter: Dinner with Mom and Dad was great; meet me at my apartment.
Who does that? Who wins the World Series MVP, dates Miss Universe, eats dinner with his parents, remembers to call a reporter and—the first thing I noticed when I walked through his door was an ironing board, iron still at the ready—presses his own clothes? This is who: Dot and Charles's son.
Attitude
Jeter's attitude may seem over the top. No one can be positive all the time right? Yet his humility and performance exemplify his belief: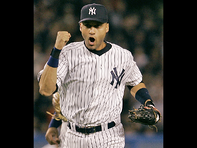 "I always hear people say I give the same answers or I don't give you much. No, I just don't give you much negativity. When people are negative a lot, it starts to creep into your mind, and then you start having doubts, and I don't like that. If there's another way, show me. My job is to stay positive. My job is to limit distractions. And if you get annoyed by that, I don't expect you to understand because you're not in my shoes."
"My parents are probably the most positive people you'll meet," Jeter says. "They're good to talk to, especially when you're struggling. They try to find something good that you've done. You could be 0 for 100, and it's, 'Oh, you'll get 'em tomorrow. You had some good swings.' And even though you may have been thinking, 'I did have some good swings,' it feels good to hear someone say it."
Dot and Charles still go to many of their son's games. "It means a lot," Jeter says. "It's a comforting thing. It sounds funny saying that—I'm 40 years old now! They're not there all the time, but when they're there, I always know where they are."
Habits & Routine
We've discussed The Power of Habit a lot in my past several blogs. How did Jeter feel about the importance of routines?
When Jeter reported to the Gulf Coast League Yankees in Tampa in 1992 he picked through the wood bats until he found one that in size and shape most resembled what he'd swung in high school. Jeter, the Yankees' first-round draft choice and sixth overall, had used only a metal bat at Central High School in Kalamazoo, Mich. It was a Louisville Slugger P72, a model first crafted in 1954 for a minor leaguer named Les Pinkham. This one was 34 inches long and weighed 32 ounces.
From that first day in pro ball to what will be his last, covering more than 15,000 turns at bat, Jeter never used another model. "Maybe I'd pick up another one in batting practice if I broke one," he says. "But I've never had an at bat in a game with another one."
Asked about who influenced this belief in routine?
"No one," Jeter says. "You learn what's best for you. I've always been a believer in hard work and no excuses. I would never want to play a game and be unsuccessful and think, Well, I could have been successful if I had done this. You know how sometimes we don't have BP and they make it optional? It's usually optional because I want to hit."
"The thing I'll tell my grandkids about with Derek is how much I learned about the importance of routine," says Yankees catcher Brian ­McCann. "He is fanatical about preparation. He does the same thing every day: his work in the cage, his ground balls, his BP. He never deviates."
Consistency
Author Jim Collins noted in Good to Great, "When I look over the good-to-great transformation, the one word that keeps coming to mind is consistency. Another word offered
to me by physics professor R. J. Peterson is coherence. "What is one plus one?" he asked, then paused for effect. "Four!" In physics we have been talking about the idea of coherence, the magnifying effect of one factor upon another. In reading about the flywheel, I couldn't help but think of the principle of coherence." However you phrase it, the basic idea is the same: Each piece of the system reinforces the other parts of the system to form an integrated whole that is more powerful than the sum of the parts. It is only through consistency over time, through multiple generations that you get maximum results." -
Jeter is a career .310 hitter in the regular season and a .308 hitter in the postseason.
Jeter - The Competitor
Jeter may have always been a competitor, however competitiveness was something that The Boss, Yankees owner George Steinbrenner stressed the importance of winning even in his minor league system.
For instance, the catering for Jeter's Rookie League team in Tampa—strip steak, meatloaf, and corn dogs—depended­ on how well the team was playing.
"Losing really bothered the Boss," Jeter says, referring to late Yankees owner George Steinbrenner. "It was stressed—preached to us—on every level of the minor league system that winning was the most important thing, which is why I always got along so well with the Boss. We had the same mind-set."
In the 6th game of the 2001 World Series, with the Yankees attempting to clinch the series, things fell apart. The score was 4–0 when Torre replaced Andy Pettitte in the third inning with a journeyman reliever named Jay Witasick. Eight of the next nine batters raked Witasick for hits. By the time Torre pulled Witasick, it was 13–0; the game was so hopeless that in the fifth Torre pulled Jeter, catcher Jorge Posada and first baseman Tino Martinez. Jeter left the dugout for his locker to change from his metal spikes to turf shoes. Witasick, who had allowed eight earned runs, still the most in World Series history, sat in the training room. What Jeter heard from him there infuriated him.
"Well," the pitcher said, "at least I had fun."
"What!" Jeter shouted. Posada would later say that Jeter "jumped all over" the pitcher: "That was the angriest I've ever seen him."
Witasick had violated a core Jeter belief: He took losing too easily. Verducci asked Jeter if it bothered him when teammates didn't want to win as badly as he did. "Of course," he says. "I think most people want to win at anything. But the thing that separates you is if losing bothers you."
Leadership
Perhaps surprisingly Jeter felt it was important to be a leader as well. Verducci notes:
Some of Jeter's most important work is done in these rare rooms where cameras still don't venture. The space is important to Jeter because he knows he can't win by himself. His gift is getting others to buy into the group concept of winning.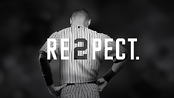 It's the Dwight D. Eisenhower view of leadership: not the simple execution of authority but, as the former president put it, "the art of getting someone else to do something that you want done because he wants to do it."
Getting a team to buy into everything it needs to do to win is what drives Jeter. This is apparent when I ask him what he will miss most about baseball. "Competing with your teammates," he says. "One of the biggest things about leadership is you have to get to know your teammates. You have to get to know who you're leading because there's different buttons you push with different people. Some guys you can yell and scream at, and some guys you have to put your arm around. You can do that only if you get to know them as people."
Most of what's just been provided about Derek Jeter supports a principle I've used as a signature on my emails to support Positioning Systems principles of Strategic Discipline "A culture of discipline is not a principle of business; it is a principle of greatness." Jim Collins, Good to Great
Hope you enjoyed these insights.
What do you know about creating a Brand Promise? What are the key elements of crafting a Brand Promise for you business. Next article we'll reveal best practices on Brand Promise and why so few attempt to get this right.