How well does your leadership team and mangers delegate?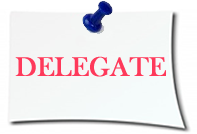 As noted in The Number Two Function of Leadership if your managers and leaders are incapable or unwilling to delegate the future of your business and their career development will be dramatically diminished.
It's not easy to give up authority and responsibility to others, and it's even more difficult to do it effectively.
I recent shared a process I'd written with one of my customers on Effective Delegation which is outlined in What's Does Effective Delegation Look Like? It's based on two sources, the book "If You Want It Done Right, You Don't Have To Do It Yourself" by Donna Genett, and my experience in the E-Myth Mastery program Management process.
If you're having trouble with delegating effectively do read my blog What's Does Effective Delegation Look Like? You'll learn how to delegate better and what are the proper steps to do so.
Essentially the biggest obstacles to delegating more effectively are:
Failing to Prepare
Inability to give proper authority to person being delegated to on how much they can accomplish
Failing to check in.
In most cases all of these issues stem for the person delegating, not the person who is expected to fulfill the task.
Simply stated that means the reason delegation doesn't work is at the feet of the person doing the delegating. Truthfully though, how many of your people have ever been taught how to delegate effectively? Do you train others on the proper steps to do so?
If you agree that one of the two key functions of leadership is the capacity to delegate, then this is a process that needs to have structure, discipline, and training to produce the required results. Were you trained by anyone on how to delegate to get results?
The competence of delegating isn't just a leadership or management skill. In many cases delegation is a characteristic needed to accomplish interdepartmental communication.
When I was in radio sales one of my jobs was to effectively communicate and delegate the task of creating commercials to a copywriter who would further delegate the production to our announcers. That meant there were three opportunities for a "failure to communicate" and delegate properly. The first was between the customer and me; the second between me and the copywriter, and finally the copywriter and the announcers.
When I first started in radio the number of redo's on commercials was excessive.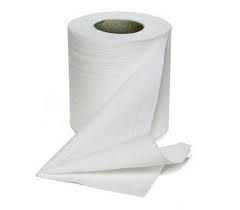 I recall at a Christmas party for the radio station getting a poster that had one soldier sitting on a toilet in a row with the headlines, "The Job's Not Finished Until the Paperwork is done."
The message was clear. I need to communicate more effectively. A lot of my issues were around not preparing and providing enough information about what I wanted or what should be the message for the copy writer. Selling was a challenge when I first started in radio, and I guess I felt that once I'd done that portion (which I felt was the hardest) those who were developing the production should know by osmosis what my customer wanted to convey.
In the E-Myth the focus was on documentation. If you had a system and it wasn't documented it wasn't finished. Part of Effective Delegation is to communicate in writing to those you are delegating to. It might not be necessary for every delegated task, however if you want to assure you've assigned responsibility and effectively communicate the outcome you want, you should do so in writing.
The recently provided two page worksheet to help one of my customers delegate better is intended to be completed in writing. One sheet is for the preparation by the person doing the delegating. The other form is to communicate with the delegatee and get their confirmation they've accepted. If you want a copy of the form send me an email with Delegation Form in the title.
Before you delegate take time to prepare and define the outcome you want. What capabilities and experience does the person you are delegating to have? With that in mind determine how far or how much you want them to accomplish before checking in. Can they complete the task without any feedback or will they possibly run into obstacles and concerns they may be unable to solve on their own. That's the next step, determining when and how often to check in with them.
To become a truly effective leader and manager you need accomplished delegating skills. The people I was delegating to, even as a salesperson, disliked and even hated me for making them do work over. They often failed to produce their highest level of work for me simply because they knew they would have to do it over. Poor delegation skills produce more work, waste time, and more importantly diminish morale.
Make a point to improve that capacity in your business and you'll dramatically improve your leadership skills and your company's employee engagement.