The book Essentialism confronts the notion that we can have it all while supporting the idea less is more. There is a common theme that underlies its principles. It's a requirement for success in any endeavor. That prerequisite is discipline.
Discipline separates Good from Great. It builds character and sustains leadership. It is the difference between mediocre performance and truly outstanding achievement. Strategic Discipline brings discipline to the forefront to establish business practices that are intended to build good work habits. When a team establishes these principles (Priorities, metrics, and meeting rhythms) success is inescapable. The slow steady movement on the flywheel initiates a momentum that is unrelenting in achieving business growth.
Let's suppose you could go back to 1972. You have one dollar to invest a dollar in each company in the S&P 500. Essentialism asks: Which company would provide the largest return on your investment by 2002?
Who would it be GE, IBM, or Intel?
According to Money magazine and the analysis they initiated from Ned Davis Research, the answer is none of the above.
The correct answer is Southwest Airlines.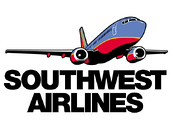 What is startling about this is the airline industry is notoriously bad at generating profits. Yet Southwest, led by Herb Kelleher, consistently, year after year, produced amazing financial results. As the book offers, Herb's Essentialist approach to business is central to why.
Essentialist author Greg McKeown once attended an event where Herb was interviewed about his business strategy: "It was a great talk in many ways, but when he began to talk about how deliberate he was about the trade-offs he had made at Southwest, my ears perked up. Rather than try to fly to every destination, they had deliberately chosen to offer only point-to-point flights. Instead of jacking up prices to cover the cost of meals, he decided they would serve none. Instead of assigning seats in advance, they would let people choose them as they got on the plane. Instead of upselling their passengers on glitzy first-class service, they offered only coach. These trade-offs weren't made by default but by design. Each and every one was made as part of a deliberate strategy to keep costs down. Did he run the risk of alienating customers who wanted the broader range of destinations, the choice to purchase overpriced meals, and so forth? Yes, but Kelleher was totally clear about what the company was—a low-cost airline—and what they were not. And his trade-offs reflected as much. It was an example of his Essentialist thinking at work when he said: "You have to look at every opportunity and say, 'Well, no … I'm sorry. We're not going to do a thousand different things that really won't contribute much to the end result we are trying to achieve.' " At first, Southwest was lambasted by critics, naysayers, and other Nonessentialists who couldn't believe that this approach could possibly be successful. Who in their right mind would want to fly an airline that traveled only to certain places and didn't serve meals, no matter how cheap tickets were? Yet after a few years it became clear Southwest was onto something. Competitors in the industry took notice of Southwest's soaring profits and started trying to imitate their approach. But instead of adopting Kelleher's Essentialist approach carte blanche, they did what Harvard Business School professor Michel Porter terms "straddling" their strategy. In the simplest terms, straddling means keeping your existing strategy intact while simultaneously also trying to adopt the strategy of a competitor. One of the most visible attempts at the time was made by Continental Airlines. They called their new point-to-point service Continental Lite.

Continental Lite adopted some of Southwest's practices. They lowered their fares. They got rid of meals. They stopped their first-class service. They increased the frequency of departures. The problem was that because they were still hanging onto their existing business model (Continental Lite accounted for only a small percentage of flights offered by the airline) they didn't have the operational efficiencies that would allow them to compete on price. So they were forced to skimp in other ways that ended up compromising the quality of their service. While Southwest had made conscious, deliberate trade-offs in key strategic areas, Continental was forced to sacrifice things around the margins that weren't part of a coherent strategy. According to Porter, "A strategic position is not sustainable unless there are trade-offs with other positions."3 By trying to operate by two incompatible strategies they started to undermine their ability to be competitive. The straddled strategy was enormously expensive for Continental. They lost hundreds of millions of dollars to delayed planes, and, according to Porter, "late flights and cancellations generated a thousand complaints a day." The CEO was eventually fired. The moral of the story: ignoring the reality of trade-offs is a terrible strategy for organizations. It turns out to be a terrible strategy for people as well.
Southwest Airlines is a constant best practices business example in our Rockefeller Habits private and public workshops. Southwest Airlines Brand Promise is legendary, as is their SMaC recipe from Jim Collins Great By Choice. The foundation of Southwest Airlines success is its uncompromising discipline to remain true to its Core Values and foundational principles. That requires a relentless amount of discipline.
Business leaders can argue the value of Brand Promise, SMaC recipe, Core Values and Core Competencies. Yet the discipline that Southwest Airlines demonstrates consistently confirms the worth of these strategic elements. As Collins notes in his chapter on 20 Mile March in Great By Choice, "What other company with over 100 cities clamoring for its services would only open just 4? How many business leaders of publicly traded companies have the ability to leave gobs of growth on the table, especially during boom times when competitors do not leave growth on the table?" Collins' 20 Mile March is a perfect example of discipline and Essentialism.
There's a reason as Gazelles coaches we focus on helping our clients develop these powerful strategic tools. Review the One Page Strategic Plan that we've recently updated. Check the list of Strategic resources that are listed on the right hand of the One Page Strategic Plan. How many of these foundational strategic tools do you have identified in your business? Do you have: Core Values, Core Purpose, Core Competencies, Profit/X, BHAG, Brand Promise, and Brand Promise KPI's identified. Have you completed a SWOT in the last 12 months? What are your 3-5 year goals and key thrusts and capabilities in order to achieve those 3-5 year targets?
You can bet that Southwest Air has all of these and has reviewed and confirmed them in the past year. In addition they are clear on their 20 Mile March and SMaC recipe, which are additional strategic tools beyond those identified above.
If you wonder why your business is not achieving its potential or the vision you dream it's capable of. review this list and contact a gazelles business coach like Positioning Systems to help you achieve your business unrealized capabilities.
Previously I promised to explore the disciplines of Essentialism. "The wisdom of life consists in the elimination of non-essentials." —Lin Yutang
What is the Essentialism approach and the core mind-set of an essentialist? We'll explore this next blog.