We're reviewing the Seven Strata of Strategy. These are the specific strategic elements that Verne Harnish discovered mid-size businesses that had continued to grow and increase revenue during the last recession had in common to differentiate themselves and best their competition.
Last blog we discussed your One Phrase Strategy. Having a One Phrase Strategy provides not only clarity in the marketplace, but clarity within your organization. You need to ensure that your One Phrase Strategy is not just a set of words you use, but that it provides substance to your strategy.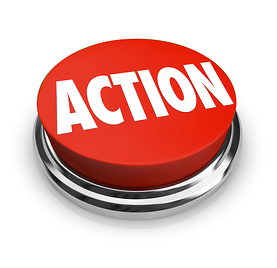 That requires developing a set of actions that will identify what you do differently to provide credibility to your One Phrase Strategy.
Let's take a look once again at what Verne Harnish offers in his Fortune Article on the Seven Strata of Strategy: Support your one-PHRASE strategy with differentiating actions. Underlying the one-PHRASE strategy is a set of specific actions that represent HOW you execute your business differently from the competition. BuildDirect.com, for instance, requires a minimum order of a pallet of material. It carries no name-brand products and instead create its own. And it doesn't give anybody terms, instead requiring full payment on order (cash in advance). Competitors might share one or two of these same actions, but it's the unique combination of all three for BuildDirect.com that truly defines its differentiation.
What key actions do you do to support your One Phrase Strategy? Here's another example of where developing Your Inside Advantage from the book by Robert Bloom will give you some clarity of what to identify. One of Bob's exercises in The Inside Advantage is to identify a group of "imaginative acts." These are the specific actions Verne recommends building to execute differently than your competition.
Imaginative acts may be how you hire, train and compensate your staff. As an example, the Container Store requires all applicants go through as many as 9 interviews before they are hired. The company only hires the top 3% of all applicants. They provide 260 hours of training to each associate – 30x the retail industry average. Finally compensation averages $46K for each associate, plus medical and other benefits – considerably higher than most other competitive retailers.
Imaginative acts or supportive differentiating actions might include events you support in your community. When you know your one phrase strategy it's easier to identify the type of events, the target market for the people who attend them, and the awareness you wish to raise by supporting or sponsor them.
Take a look again at the BuildDirect.com differentiating actions. Requiring a minimum order, carrying no brand names and requiring full payment on orders appear to be very restrictive and limiting on the customers this appeal to. This can be both inhibitive and freeing. When you choose these types of actions it helps you easily identify who your customers are, and who they are not. It disqualifies as well as qualifies. That's the impact these differentiating actions can have on your business. Being able to quickly determine who your customer is, eliminates a lot of wasted time. Trying to find ways to please everyone simply ends up meaning you please no one.
A remodeling client of mine recently determined that he was spending too much time speaking with leads who weren't a good match for his company. He decided to set a standard to work on only projects that exceeded $10,000. By using a question to disqualify his leads for the size of project he eliminated speaking to a lot of prospects who were taking up lots of time and not his target market.
If clarity is the key to communicating and having a healthy organization, then you can immediately see the enormous value and impact having a One-Phrase Strategy and these supporting differentiating actions can provide your business.
Next on the list of Seven Strata of Strategy is X-Factor. We've explored X-Factor previously in newsletter #145 Discover Your X Factor