It's the first Monday of 2014!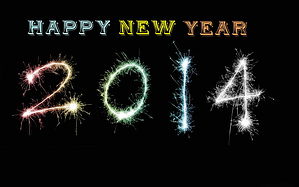 David Allen, author of Getting Things Done and past Fortune/Gazelles Growth Summit speaker, recommends this day (or possibly another between Christmas and the New Year) as an excellent day to clean out your office, getting rid of anything you haven't used in the past year.
Some experts believe that in order to bring anything new into our life it requires getting rid of the old things we haven't been using. Whether you adhere to that philosophy or not, eliminating the piles of paper and items accumulated over the past year that you aren't using is a good idea if simply to recycle and make room for what you expect to receive this year.
You may wish to make this an annual practice, dedicating one full day to cleanup not only for you but your entire office.
This blog is intended to offer you with insights into the practices that Positioning Systems and Gazelles' Coaches (Rockefeller Habits) teach to help our customers grow and prosper in their business. The past several blogs on the Seven Strata of Strategy have been particular focused on one of the Four Decisions, Strategy, and growing your top line revenue.
As you look to 2014 what's your intention to achieve? Do you intend to grow, thrive, or merely survive the coming year?
Several months ago I reported in this blog that my wife had asked my doctors what my chances for survival were now. I was surprised and perhaps disappointed by the response I received. Dr. Silverman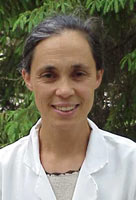 indicated that my survival chances after getting my cancer in remission and having passed the one year mark of my Bone Marrow Transplant were about 25%.
What if you were told your chances to survive in 2014 are 25%? What would you do differently? How would that affect the way you attack and plan for the year ahead? Would you change anything you are doing now drastically?
I'm not sure I've ever got my head around the idea of 25% chance of survival. I simply don't live that way. As I see it now, and as I saw it when I was diagnosed with AML in February 26th of 2012, I'm 100% surviving, and planning to thrive now, then and for 2014. Have I changed? In many ways incredibly yes. I live the Stockdale Paradox every day. I believe this cancer is the defining moment of my life. I believe I've changed and continue to adjust my behavior and actions to make myself and the people that surround me better for knowing me and how I demonstrate to live.
I write this blog intending to provide my readers with insight how to improve and grow their business, their people, their execution, and cash. It's a labor of love providing ideas on how you can improve your business. I love to learn and teach. Each day I wake with a powerful yearning to offer and learn information and lessons to you, and my customers, on how to enhance and develop your business.
How much passion do you put into your work? One of the main lessons I learned from this challenge of cancer is that my time here is truly finite. It's limited, and yet so much time is wasted in distraction, addictive tendencies, and even wasted conflicts. I can look back to see wasted time that I was not about living my purpose. There is nothing to be gained by feeling guilty or to excogitate the past. I simply vow to eliminate those moments as much as possible and live in the present. Please don't believe that this means every minute must be spent fully engaged in living your purpose. Time for rest and recovery is critical in order to live our lives to the fullest.
As you look ahead to 2014, consider taking one day to remove all the things you've collected over the past year. Eliminate or donate all those items that you haven't used. Then plan to live your purpose. Develop a plan for your business to live its Core Purpose. Choose to make your business a difference maker for the people who work for you, the customers you serve, and the world that surrounds you.
Choose to develop your business! The principles of John D. Rockefeller (Mastering the Rockefeller Habits), Jim Collins in Built to Last, Good to Great, and Great by Choice, plus what Verne Harnish and Gazelles coaches learn and teach from our constant communication with top thought leaders and best practices fuel and ignite your business and people development!
The first week of March 2012 I learned my chances for survival were slim, much lower than 10%. I made a decision than to live the Stockdale Paradox, to change my future with the help of books that I coach my clients to follow and the principles of Strategic Discipline. The power of Dr. Joe Dispensa, Breaking the Habit of Being Yourself, and The Wisdom of Your Cells: How Your Beliefs Control Your Biology by Bruce H. Lipton contributed to my growth and my confidence. They granted me the opportunity to discover what I could still become! I'm still on that journey. I have much to learn, much to overcome. Don't wait until you are backed into a corner. Make the decision now to live fully to your potential.
If Positioning Systems can be of help in your journey please let us know. Next blog we continue our journey to explore the Seven Strata of Strategy with your One Phrase Strategy and help on how to discover it.