In Four Decisions – Strategy we discussed the Seven Strata of Strategy. Verne Harnish discovered these key strategy elements were what mid-sized business owners had concentrated on after the last recession to yield excellent results in moving the needle on increased revenue. Starting with this blog we'll explore these seven strata, taking a look at what they are and why they have had such an impact on the company's that identify them, and why they can also impact your revenue growth in 2014 and beyond if you choose to identify and develop them as well.
Here are the seven strata of Strategy:
Words You Own
Brand Promise
Brand Promise Guarantee (Catalytic Mechanism)
One PHRASE Strategy
Activities (3-5)
BHAG* and Profit/X
For a copy of Verne Harnish's Fortune article on The Seven Strata of Strategy and the worksheet to identify yours send me an email with Seven Strata of Strategy in the title.
For this blog let's explore the concept of Words You Own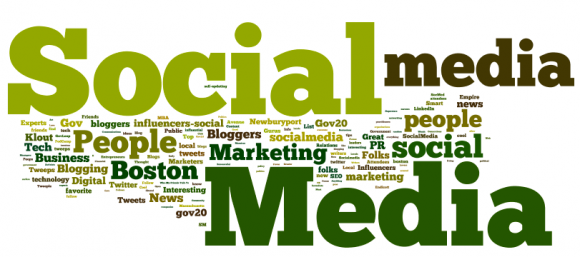 and why today more than ever this is so important.
Here are Verne's words from his Fortune Magazine article: "Choose the words you want to own in your marketplace. If you don't know how you want your customers to find you, then don't expect them to track you down. BuildDirect.com optimizes its site to appear high in natural web searches for terms such as "laminate flooring," "porcelain flooring" and "hardwood flooring," which are key product areas. How? It publishes unbiased content – which includes these keywords – to help site visitors tackle their building projects."
The Internet has changed the landscape for advertising and specifically how purchasers make decisions. 58% of Americans say they perform online research on the products and services they're considering buying (According to Pew Internet and American Life Project). That's up from 49% who performed online research in 2004. If you look at that number in terms of Americans who say they're Internet users that figure rises to 78% who research online before buying. According to studies conducted by the National Association of Realtors, over 82% of all home buyers begin their search online.
Additional research I've seen suggests that when purchaser contact a business they have already completed as much as 75% or their decision making process. If you don't own the words in your marketplace your share of business is dramatically decreasing each day.
How do you determine which words to own? Investigate what searches are currently working for you. Investigate what words are working for your competitors. Hire an SEO (Search Engine Optimization) expert. Don't neglect this important aspect of growing your business.
To help with this area as well as your overall strategy I highly recommend reading The Inside Advantage by Robert Bloom. His profound insight into what your competitive edge in the marketplace is, including numerous real world examples, will help you identify what words to focus on and bring clarity to your strategy, dramatically impacting your business results. The book provides a step-by-step approach to discover your WHO, WHAT, HOW and OWN IT (Imaginative Acts). The latter is where you apply the first three elements to the marketplace and choose Your Words to Own.
If you're a mid-size business ($10M or more) or simply a company that wants to achieve substantial revenue growth each year I highly recommend hiring Bob for a one day workshop that will help you identify these four critical steps for your business. Nothing you do will impact your growth more than understanding these key elements of your strategy. If you need help with this or in contacting Bob, send me an email for how to begin the process.
Do some research now. Go to the Internet and put the key words you believe purchasers of your product or service would enter to search for purchase options. How many of these keywords is your businesses website on the first page of searches? The answer will provide you with insight into how well you are currently doing in the Words You Own sweepstakes!
We've looked at Brand Promise previously in these blogs, and next time we'll take a deeper dive into Brand Promise the second of the Seven Strata of Strategy.