What's the number one function of a leader? It's the ability to predict.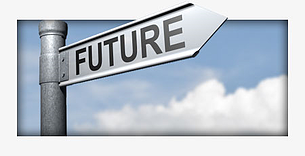 "The fundamental journey of a growing business is to create a predictable engine for generating wealth as it creates products and services that satisfy customer needs and creates an environment that attracts tip talent." Verne Harnish, Mastering the Rockefeller Habits
Unless a company has the ability to determine where it is today and project where its' going to be this week, this month, this quarter, and this year, it's not on a trajectory for growth. It might not even be on track for survival. A favorite quote of mine is, "When you're green you grow, when you're rip you rot!"
Ultimately the reason for imposing structure and instituting systems is to achieve predictability.
This is why Strategic Discipline is such a critical piece to success.
Determine your priorities. Create and monitor metrics. Develop Meeting Rhythms to build a Cadence of Accountability.
Have you scheduled or already had your Annual Planning meeting for 2014? Planning for 2014 is critical. Yet you as the leader also should not only be planning. You should be strategizing as well. Strategy and Planning are two separate elements. They work together, however they are not the same thing.
In Annual Planning Meetings with our Gazelles clients we invest approximately two complete days with the company's leadership team. About 40% of the time is reviewing their current strategies and discussing new elements that they consider adding or haven't defined for their business.
In the coming weeks I'll be presenting several of my clients with discussion and exercises on developing their Core Purpose, Profit per X and SMaC recipe. All of these are strategy elements that contribute to top line revenue growth. Each provides additional impact to the direction the company is moving toward and particularly provides clarity to employees, customers and prospects. In the meetings we may simply discuss and determine not to complete these, schedule a specific time to identify and create these in 2014, or possibly complete the exercise and identify the strategy piece in that 1-2 hour segment of the meeting.
Is increasing top line revenue growth a part of your plan for 2014? Any and all strategy elements should be considered in your 2014 planning and strategy session. Have you identified your Seven Strata of Strategy? In 2010 Verne Harnish (Mastering the Rockefeller Habits author and EO co-founder) researched successful mid-size companies and discovered those who were growing the fastest had successfully identified these specific elements of their strategy. If you'd like to know what these seven specific elements are, send me an email and I'll send you Verne's article and a worksheet where you can identify your seven strategies. We'll explore the Seven Strata of Strategy fruther in one of our coming blogs.
Ask yourself how good are you at predicting? If you were to rate your leadership capabilities on a scale of 0-10, with 10 being absolutely accurate, how would you be in predicting your company's revenue and profit picture the past 3 years?
Predicting your company's future demands that you have accurate information. It requires a leadership team to help you with leading and developing accountability. It demands the specific regiment of Strategic Discipline.
Growing your team and your ability to forecast your company's future isn't a one-time occurrence. It requires the following and maintaining of a Strategic Learning Cycle. Your business will follow a pattern of growth, based on your leadership team's ability to learn, focus, align and execute. How well are you doing creating an environment that nurtures this pattern in your business and with your people?
The second critical element to leadership is the ability to delegate. Effective delegation is often the one component many small business and poor managers fail at. They're unable to either find people who can do tasks as well or better than they can, or they simply refuse to give up tasks they feel no one can do as well as them. We'll explore how to delegate better and why it's so important in our next blog.