A recent article by McKinsey & Company, one of the most prestigious consulting firms, Why Leadership-Development programs fail,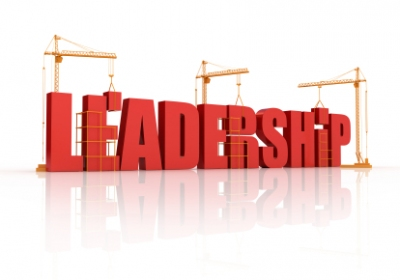 notes four major reasons leadership development programs fail. Many of the reasons focus directly on the leadership program.
Leadership training is more than just setting up programs to train and develop your future leaders. It begins with how you train your people to be leaders in your present operating disciplines. Let me share the four mistake areas from the article and share how Gazelles Coaches and Positioning Systems treat these to prevent leadership-development failures.
Here are the four of the most common mistakes of leadership development programs with companies.
Overlooking Context: McKinsey's report notes that a brilliant leader in one situation does not necessarily perform well in another. Their experience and studies show a leader who is good at delivering growth when times are good, frequently is unable to adjust when the economy turns sour. Many training initiatives assume one size fits all. The same group of leadership style and skills is not always appropriate regardless of the strategy, organizational culture, or company directive. Focusing on context means equipping leaders with a small number of competencies (2-3) that will make a significant difference to performance.

Gazelles and Positioning Systems coaching focuses on Strategic Discipline: Priorities, Metrics and Meetings. Each leader develops their leadership skills by observing the culture and skill level of the company's leadership team within the meeting rhythms (cadence of accountability). Recognizing within these meetings what's required, how to conduct yourself and most importantly be accountable to producing results each week, month, and quarter provides essential context to leadership skill development. Furthermore one of the practices we encourage our customers to follow is Topgrading. While Topgrading job summary scorecard focuses on identifying specific position accountabilities and competencies for job candidates, it's also a powerful tool for evaluating performance.

Decoupling reflection from real work: Planning a leadership-development program requires a delicate balancing act. There's value in off-site programs, offering a step-back to escape pressing day-to-day demands. Statistics show that adults typically retain just 10 percent of what they hear in classroom lectures, versus nearly two-thirds when they learn by doing. Even budding leaders struggle to transfer the most powerful off-site experiences into changed behavior. McKinsey & Company suggests tying leadership to real on-the-job projects for business impact and to improve learning.

Gazelles and Positioning Systems coaching program aligns with this suggestion. Learning takes place within the meeting structure by action. Annual and quarterly meetings are best when structured in off-site environments. Developing priorities, measurements and being accountable to hitting the targets for their department and the company results in learning by doing. By extending the elements of Strategic Discipline from your leadership team to your leaders meetings with their teams the training and mentoring of leadership is continuous, consistent and it accelerates skill level along with culture expansion. Our Mastering the Rockefeller Habits 4 Decisions Workshops are not just lecturing to attendees. They're designed for interaction and ask for a half-dozen or more learn by doing exercises for participants to complete – all focused on their business so they can be taken back and applied immediately.

Underestimating mindsets: Many times to become a more effective leader require changing behavior. If there isn't a degree of discomfort chances are behavior won't change. McKinsey & Company notes that promoting virtues of delegation and empowerment is fine in theory, but successful adoption is unlikely if the program participants have a "clear controlling" mind-set (I can't lose my grip on the business, I'm personally accountable and only I should make decisions). People can change the way they seed the world and their values.

A great exercise we lead our leadership teams through is Patrick Lencioni's Five Dysfunctions of a Team. It's one of several resources and exercises Positioning Systems and Gazelles coaches have in their tool kit to help elevate skill level and team work. Changing behavior requires being vulnerable and open about your strengths and weaknesses. Frequently the steps in this exercise lead to dramatic improvements in communication, trust, commitment, and accountability. These improvements lead to better results.

As a side bar, a discussion I'm having with a prospect and former MRH Four Decisions Workshop attendee, he noted that his leadership team struggles to set aside time to work on the business. They're comfortable in their environment. Becoming an effective leader often requires changing behavior. It's possible that if his current leadership team isn't willing to accept a degree of uncomfortableness, taking time to learn and step away from the job, they may lack one of the two key qualities of leadership, the ability to delegate.


Failing to measure results: The study offers that while many companies support developing leadership skills rarely do they have evidence to quantify the value of the investment. They recommend one approach is a 360 degree feedback exercise at the beginning and end of the development program to measure the real change that is occurring. A CEO commissioned his own 360 degree feedback exercise and published the results, good and bad, for the whole company to see. He offered his personal commitment then to improve.

A resource for evaluating performance we use with our customers is a 360 degree feedback. Positioning Systems offers a full money back guarantee; we believe and are so committed to your success that unless you see results you do not pay for our coaching. We've never failed to get results, often dramatic outcomes within the 90 day initial period of implementation. Developing disciplines and habits that are best practices from top thought leaders ensures the practices executed produce real improvements in financial, leadership skill, and behavior change.

Is it time to consider how you are training and developing your future leaders? Have you measured the improvement of your leadership team? Is the business growth demand you have a structured and impactful system to train and develop your leaders? Do you know how to make that happen? Is a consultation with Positioning Systems a next step to consider?
"Learning is not compulsory, but neither is survival." -- W. Edwards Deming, quality expert.
One option is to attend Mastering the Rockefeller Habits Workshop, April 29th in Cedar Rapids, IA. Download the Flyer or Register Now.
The Power of Habit is a powerful book describing why we do what we do in business and life. Jim Collins, author of Good to Great states, "A culture of discipline is not a principle of business; it is a principle of greatness." Learn why your business and your life are controlled by your habits and how you can change your disciplines to achieve greatness in our next blog.