How are you feeling about your business today? We invest a great deal of time and energy on the Strategic Disciplines of meeting rhythms, metrics, priorities, and work process flow charts. These are all objective elements to running a successful business. There is another perhaps more subtle yet just as critical aspect to running a successful business and that is the subjective - the raw emotions that it takes to provide the energy that drives your business.
I was reminded of this when I received a recent Smart Brief on Leadership. Here's what caught my attention: When Warren Buffett sits down with the CEOs of companies he's thinking about acquiring, his first question is whether the executives genuinely love their jobs. Many people are motivated by money, but true passion is both rarer and far more valuable, Buffett says. "We count on people loving the business, and then my job is to make sure that I don't do anything that ... kills that love of the business," Buffett says. You can see his complete video interview here.
Do you love what you're doing? If you had all the money you could wish for, what would you be doing? Would you choose to invest your time in what you are currently doing? If so what would you change about how you do things?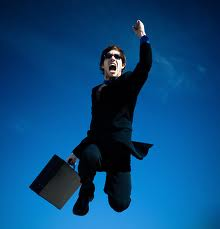 One of the first principle leadership tools we provided our clients with as E-Myth Consultants was discovery of Your Primary Aim. Michael Gerber [E-Myth Revisited author] instinctively knew that it requires a great deal of energy to run a business and that without the owners emotional commitment to what the business would bring to their life there would never be enough passion to support pursuing the dream the business opportunity offered. Invariably I would discover the owner's Primary Aim was directly tied to some aspect of the business they were passionate about. It might be someone committed to greater customer service, customer loyalty, or a passion for helping people succeed in some manner in which their business was particularly adept at.
The Power of Full Engagement by Jim Loehr and Tony Schwartz endorsed the discovery of your personal mission statement as a prerequisite to unleashing the passion and energy that is required to live a successful life.
I've read some of the reviews of Zappos Tony Hseih's book Delivering Happiness. While some are negative on Tony's pontificating about Zappos business structure and cult atmosphere, what these readers don't recognize is the genuineness of Tony's desire to create an environment that is different. It lives and breathes freedom and individuality. It may not be for everyone. Yet Zappos lives Tony's passion.
Your business is a living, breathing, entity that requires a strong set of emotions to drive your people to success. Whether it's a mission statement, core values, primary aim, purpose or other non documented inspirational tool, realize that the stronger this emotional texture of inspiration the greater performance you can demand and expect from your business. It is the governor on your people's achievement level. Aubrey Daniels, Patrick Lencioni and several other human performance experts recognize that you can expect 40% greater discretionary effort from your employees by tapping into this emotional goldmine.
Don't neglect it in yourself and don't neglect the critical need to identify this somehow in your business to extract greater performance from your people.