Last Blog we discussed the irony in life. Another irony learned through my challenge with AML is the critical value of continuing to network and make connections. As the CEO of Positioning Systems, and perhaps even more so on a personal level one can tend to pigeon hole yourself on who you associate and make connections with. You can take a very selfish perspective on who you should market to, and even who you should have in your network of friends.
In all honesty I've had the wrong belief system on myself regarding being an introvert. My DISC Test, Myers Briggs, and other sales and personality profile tests that I've taken in the past all indicated to me that I was an introvert. I often prided myself in this recognition, shunning an opportunity to network in the name of building energy by spending time alone. Poppycock!
No man is an island.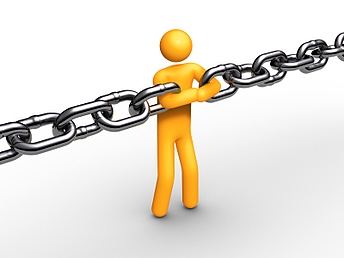 Never is that more startling apparent than being in a hospital and having Leukemia.
The number of people who have reached out and supported me and my family through this challenge immediately brings tears to my eyes. There is no way to provide an adequate summation of my ability to survive, thrive and recover so far than through the unrelenting support and prayers of family, friends and associates. Many people who I didn't know or hardly knew before this have stepped up and provided their support, prayers, encouragement and financial aid to us. The overwhelming success of the Warriors for Doug benefit is a testimony to that.
My family has been given countless meals through lotsahelpinghands.com; the CaringBridge.org website for Doug had helped my wife to communicate my progress and offered her and I an unlimited number of encouraging responses.
Many of the people who have offered and provided help are close friends that I've had for some time. Many others however that have stepped up and provided friendship and support have truly amazed me. An amazing source of encouragement and dedication is come from the Breakfast of Champions, I group I had only joined for a few months prior to my AML assessment. I cannot neglect Unity, my church as well which has been steadily there for me from the beginning of this challenge.
That's the aspect I wish to express to you today. No matter who you meet, everyone on this planet has a significant value and contribution. I've learned I can expect nothing from someone I thought would step up and expect to be overwhelmed from people I hardly or didn't even know.
It's given me greater respect for the law of what comes around goes around. I believe that never will I look at any opportunity to help in quite the same way. I know my wife and family feel the same way. Perhaps because I have been so personally been affected by this, my intentions when I fully recover will be to dedicate a specific portion of my time to help others.
Yet the message here for you should be in terms of whom you communicate with and who you network with. Opportunities for friendships and value may be hidden in people you would never suspect. I never expected to be in this position, yet today I realize without some of the uncomfortable and even risk taking ventures to attain communication and a network of relationships I would never be in a position to have received so much.
Finally if you are in business recognize the value of building relationships and networking. I'm still a novice at this as there is so much opportunity in the field of social media I have not explored. Building a business first requires good people. It's Jim Collins fundamental law for Good to Great companies. "First Who than What."
If you're in need of good people a fundamental principle of Topgrading for finding the very best is through networking with your peers, social and business relationships.
If you're not networking and building a communication funnel around your business because you feel you're an introvert you are on the road to failure. There is so much potential for you to learn and earn the opportunity to discover the right people to get on your bus, that to deny this is to simply be foolish.
Next blog some revealing lessons from Southwest Airlines Purpose and was Henry Ford possibly the first Topgrader?