In Finding People to Lead & Manage we discussed the difficulty in finding and hiring managers. Gallup discovered that companies fail to choose the right management candidate with the right talent for the job 82% of the time! In my personal experience in being hired, then managing, and hiring managers along with coaching managers and leaders, I've learned a lot of lessons. There is critical value in having support, a mentor and tools available to improve your leadership and management capabilities. Here are a few of the lessons I've learned: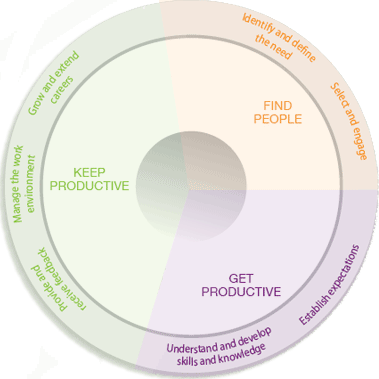 My management career started as a sales manager. While not being a particularly great sales person, I was sincere and persistent. Looking back the reason I believe they moved me to sales manager was to prevent me from taking another job. Perhaps the timing was right to do that, however I can't help believe that some of the orchestration happened due to the possibility I might leave since I'd been offered a sales opportunity the previous year.
I had some definite opinions on how I was going to be a sales manager. One was to avoid the autocratic style the previous manager had. For some reason I felt I could allow sales people more freedom, and in doing so they'd respond better and produce more sales. Computers were just becoming the rage at the time. There was a desire to master the data and reporting ability they offered. Being in control of reporting I felt I could get my salespeople to produce better results.
My first year was a disaster. At the end of the year in a review with my General Manager (the former sales manager) he indicated if my team didn't improve their performance I would be let go. I was fortunate at the time to have someone who was patient with me, and a good sales team to work with. I'd always been a learner, possessing a ravenous desire to figure things out and do better. Investing in self-development books and tapes, I'd purchased Tom Hopkins complete set of audio tapes to improve my sales skills. One of my clients ran a car dealership with his brother. He was the sales manager. I asked him for help running sales meetings. He provided a structure remarkably similar to what we recommend our clients follow for weekly meetings.
The first portion of the meeting focused on specific good news the salesperson had achieved the previous week. Then we reviewed their numbers, how were they today versus last week. We also discussed how they plan to meet their monthly goal. We had a specific time for learning: we'd role play, listen to an audio tape or presentation on sales or radio, plus discuss specific objections or problems the sales team was having. It was a mini stage for collective intelligence.
We eventually agreed to build a sales presentation that got everyone involved to help build their belief in radio, the station, and how to sell better.
That year we grew sales like never before. When I announced at the end of the year that I was leaving to take another position the feeling my sales team gave me was extremely gratifying. There was a sense of loss and yet an overwhelming feeling of joy from how I'd helped these four salespeople achieve more than they thought they had been capable of. It is one reason I enjoy coaching so much today.
Had I not had a manager who was patient with me, had I not been so ravenous about learning, and had I not found a mentor who pointed me in the right direction to conduct better sales meetings I certainly would have failed. I suspect I would fall into that group that did not have the innate skills(one in ten) to be a manager, and was more the two in ten that exhibit some characteristics of basic managerial talent and can function at a high level if their company invests in coaching and developmental for them. In my case my company provided the patience. I discovered the coaching and development plans on my own.
Dave Kurlan runs Objective Management Group, a leader in evaluation and candidacy test in sales. In a recent blog The Real Impact of Coaching Your Salespeople, Sales Managers Kurlan notes, "My own data shows sales managers, who consistently and effectively coach their salespeople, grow revenue by an average of 26% annually. However, according to Objective Management Group's data from evaluating more than 100,000 sales managers, just 18% are capable of the effective part of the equation and even fewer are willing to invest 50% of their time on coaching." Not surprisingly he adds, "That's a huge problem!"
The problem with sales managers he offers, "For many of them, their ego screams, "I don't need any help. I know how to do this. I don't need anyone telling me to do it differently. I'm probably better at it than they are."
I'm afraid that can be true for any manager, not just in the sales field. This suggests that when selecting someone for a management position we need to be acutely aware of their openness to learning and guidance. If a candidate is unable to be open to instruction, coaching, and training you better hope they know everything they need to about managing people and getting results or you've definitely chosen the wrong candidate.
Kurlan offers several questions as a test whether you are providing effective sales coaching. These same questions I feel can be adjusted to any management position.
We know that when the coaching is really effective and impactful, the following things occur:
Salespeople can't wait to come back for more.
Are your salespeople begging for your coaching?
Coaching leads directly to positive changes in behavior.
Do your salespeople change after each coaching session?
Your coaching has a direct impact on your salesperson's ability to close a deal on their own.
Do your coaching sessions lead directly to closed business?
Your sales force becomes exponentially better.
The question: Is your sales team or any other management position producing better results?
Is that happening?
Kurlan asks what is the single biggest sales skill gap.
It is knowing and recognizing what to listen for.
Could the argument be this is the same skill gap necessary for any management position?
Positioning Systems and the Rockefeller Habits coaching principles offer a disciplined approach to developing your people and building a successful organization.
How are you developing your leadership and management team? Is it time to consider a more disciplined approach to grow your next managers and achieve the success you want for your business?